All
Support Matildas' fight for 3rd place against Sweden in the 2023 Women's World Cup
The vibes remain immaculate after the 1 – 3 win to England last Wednesday, a deciding match for the 2023 WWC championship slot against Spain on 20th August.
The fight continues as Australia's Matildas resume their journey against Sweden's Blågult at the Brisbane Stadium on 19th August 2023.
Despite their 1 – 3 loss against England's Lionesses, residents throughout Australia remain thrilled for the upcoming match for third place at the 2023 FIFA Women's World Cup.  
The Hills Shire and the Hawkesbury City Councils have set up pop-up sites in their regions, one at the Rouse Hill Town Centre and one at McQuade Park, respectively. The game begins at 6:00 PM.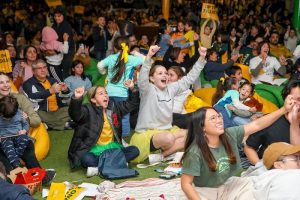 The number of community members from The Hills joining to tune in continued to rise. Approximately 1,500 people turned up at the Matildas screening at Rouse Hill on Wednesday, Mayor of the Hills Shire Council Dr Peter Gangemi mentioned in a Facebook post.
During the Australia v France quarter-finals match, over 1,200 people cheered for the women's team. It also went down in history as the longest penalty shootout in both the Men's and Women's FIFA World Cup, ending at a 7-6 in favour of the Tillies.
The Matildas took home three wins against teams in Group B, namely Ireland (1-0), Canada (4-0), and Denmark (2-0). They lost (2-3) against Nigeria on 27th July.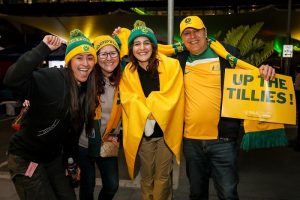 The Rouse Hill Town Centre Market Square is between Market Lane and Tempus St, Rouse Hill NSW 2155, while the McQuade Park is at 361 George Street, Windsor NSW 2756.