The Hills Shire Library Service has organized three storytime sessions during the nationwide Children's Book Week 2023 celebration starting 21 August 2023.
It is part of the week-long celebration from the 19th to the 25th of August 2023, highlighting Australian children's book authors, illustrators, and educators and the different literary and reading activities.
Endorsed by the Children's Book Council of Australia, this year's theme is "READ, GROW, INSPIRE." Award-winning artist Matt Ottley makes the art direction for 2023.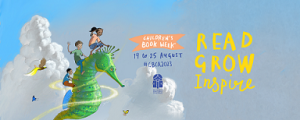 The artwork revolves around a sea horse, representing growth and strength amidst a cloud-filled background. Ottley mentioned that the clouds could pertain to the vastness of the universe – hence the vast space for learning.
The last year's theme was "Dreaming with eyes open…", illustrated by artist Jasmine Seymour. The Children's Book Week has its origins in 1945 with the theme "United Through Books."
On 19 August, the Book Council will announce the winners for the Book of the Year in 6 different categories, namely: CBCA Book of the Year: Older Readers, CBCA Book of the Year: Younger Readers, CBCA Book of the Year: Early Childhood, CBCA Picture Book of the Year, Eve Pownall Award and CBCA Award for New Illustrator.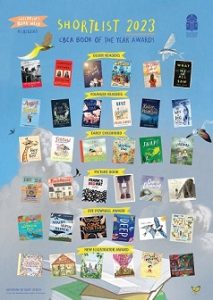 The three informative sessions will be held throughout the week at the Baulkham Hills, Vinegar Hills, and Castle Hill, respectively. All sessions begin at 4:00 PM and end at 5:00 PM. They are free of charge, but bookings are essential via Eventbrite:
21 August, Monday | Book Week Storytime – Baulkham Hills Library
23 August, Wednesday | Book Week Storytime – Vinegar Hills Memorial Library
24 August, Thursday | Book Week Storytime – Castle Hill Library
Image credit to Matt Ottley, obtained via The Children's Book Council of Australia.