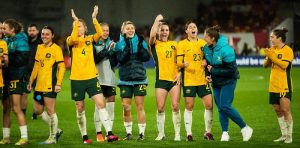 Hawkesbury residents can tune in to the upcoming match between Australia's Matildas and England's Lionesses on 16 August 2023 at Windsor.
The Tillies are now in the semi-finals after the Australian women's team bagged a memorable win against France's Les Bleus on 12 August after a series of penalty shootouts (7-6).  
The match held in Brisbane last Saturday will also go down in history as the "longest penalty shootout" in the FIFA Women's World Cup.
The live screening will be at McQuade Oval in McQuade Park. The oval will start accommodating people by 6:00 PM as the game will commence at 8:00 PM.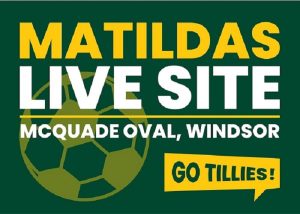 Mayor of Hawkesbury Sarah McMahon said in a Facebook post that the Hawkesbury City Council and staff have arranged the event and will set up a screen to support the Matildas' upcoming match.
"We will be setting up a big screen and bringing HEAPS of green and gold facepaint! So bring a rug, a picnic dinner (no alcohol please), your friends and family, and all the green and gold you can find and be ready to cheer on Australia!" the Mayor said.
"Show your love and join us at Windsor tomorrow night! There is no better way to watch the game than surrounded by hundreds of fellow fans!"
Food, snacks like doughnuts and churros, and beverages such as tea and coffee will be up for sale. No alcohol will be allowed in the family-friendly screening.
During the past weeks, the Matildas took home three wins against Group B teams, namely Ireland (1-0), Canada (4-0), and Denmark (2-0). They lost (2-3) against Nigeria on 27 July.
The match for the 3rd place is on 19 August, while the Final game will be on 20 August. The teams are yet to be determined.