All
Local Events
Sports
Watch the Australia v France quarter-finals at Rouse Hill Town Centre
Cheer for the Matildas as they take on Les Bleus in the 2023 WWC Quarter-finals.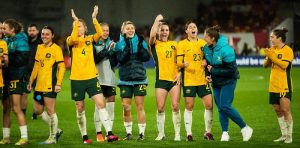 ---
Support the Matildas during the 2023 FIFA Women's World Cup quarter-finals match against France's Les Bleus at a free screening on 12 August.
Screening at the Rouse Hill Town Centre's Market Square starts at 5:00 PM. Limited seating, such as bean bags, will be available. Food trucks, pop-up stalls, and Town Centre retailers will offer products and refreshments on display.
As part of Group B, the Matildas first went toe-to-toe against Ireland, eventually scoring 1-0 on 20 July. Australia took its first hit against Nigeria on 27 July, ending at 2-3. The women's team caught up and dominated their do-or-die match against Canada on 31 July, taking home a monumental 4-0 win.
On Monday, 7 August, Australia's 2-0 victory against Denmark sent the crowd wild as the win meant Australia progressing into the quarter-finals.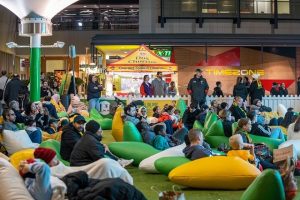 A crowd watched the match against Denmark at a live screening in Rouse Hill Town Centre. 
Only eight teams made it into the next leg: Australia, Colombia, England, France, Japan, the Netherlands, Spain, and Sweden.
The World Cup's Semi-Finals are set to happen from 15 to 16 August. The match for the 3rd place is on 19 August, while the Final game will be on 20 August. The teams are yet to be determined.
The Market Square is between Market Lane and Tempus St, Rouse Hill NSW 2155.