All
Do you know the Grand Painting- the best painters in Castle Hill and Sydney?
Painting your house in Castle Hill is a major project that requires careful consideration. That's why you need professional painters in Castle Hill with the necessary skills and years of experience. Grand Painting, with over 30 years of experience in painting in Castle Hill and Sydney areas, is the excellent and only choice you can make for an extraordinary job.
The best painters in Castle Hill and Sydney
Grand Painting & Building Maintenance is a leading painting company in Castle Hill and around areas. The Grand Painting runs by Michel Modir, a skilled painter who is a member of Master Painters Australia and is recognised as a Dulux Accredited painter. The Grand Painting was successfully delivered to the finalist in the 2019 Master Painters Awards for Excellence.
Grand Painting with the professional painters in Castle Hill offers excellent works with quality finish using only premium quality paints and close attention to detail for any painting job you may need assistance on!
Grand Painting painters in Castle Hill are extensive experience in repainting projects, fixing paint defects, and repairing cracks and other damages. Regular training and accreditation help us keep up-to-date with the latest paint products and procedures, ensuring that we provide a top-notch job at the best possible price.
Grand Painting has a proven track record of completing various residential, commercial, and industrial projects focusing on delivering excellent results and customer satisfaction. Grand Painting team are dedicated to making your vision a reality, whether it involves improving your home's interior or enhancing the commercial building's exterior. We offer professional painting services with Dulux-accredited painters who are ready to assist you with your project. With their expertise, you can trust that your painting project is in capable hands.
At Grand Painting, our top priority is customer satisfaction. Grand Painting believes that what sets us apart is our dedication to open communication, actively listening to your needs and preferences, and working closely with you throughout the painting process. Our ultimate goal is to exceed your expectations and leave you with a space that perfectly reflects your style and personality.
Grand Painting is your trusted painter in Castle Hill for all your house painting needs. We are committed to providing a seamless and exceptional experience for every project, prioritising safety and integrity throughout our work. Whether you require exterior or interior painting, our team of professional house painters in Castle Hill is ready to deliver outstanding results.
7 Steps Before Hiring Painters in Castle Hill
When choosing painters for a top-notch painting job in Castle Hill, it's crucial to consider these key factors:
1- Experience:
Ensure the painters have extensive experience in house painting and can handle different surfaces and paint types.
2- Reputation:
Look for positive reviews and testimonials from previous clients to understand the company's reputation and work quality.
3- Licensing and Insurance:
Verify that the company and painters are licensed and insured for your area, protecting against potential damages or accidents.
4- Portfolio:
Request to see previous project samples to assess their skill level and determine if their style matches your requirements.
5-Time and Project Management:
Inquire about the estimated project timeline and their ability to communicate and manage any potential delays or challenges.
6- Competitive Pricing: 
Obtain quotes from multiple painting companies to compare prices, considering the overall value, including quality and materials used.
7- Communication and Customer Service:
Choose a company that communicates effectively, is responsive, professional, and addresses your concerns and questions.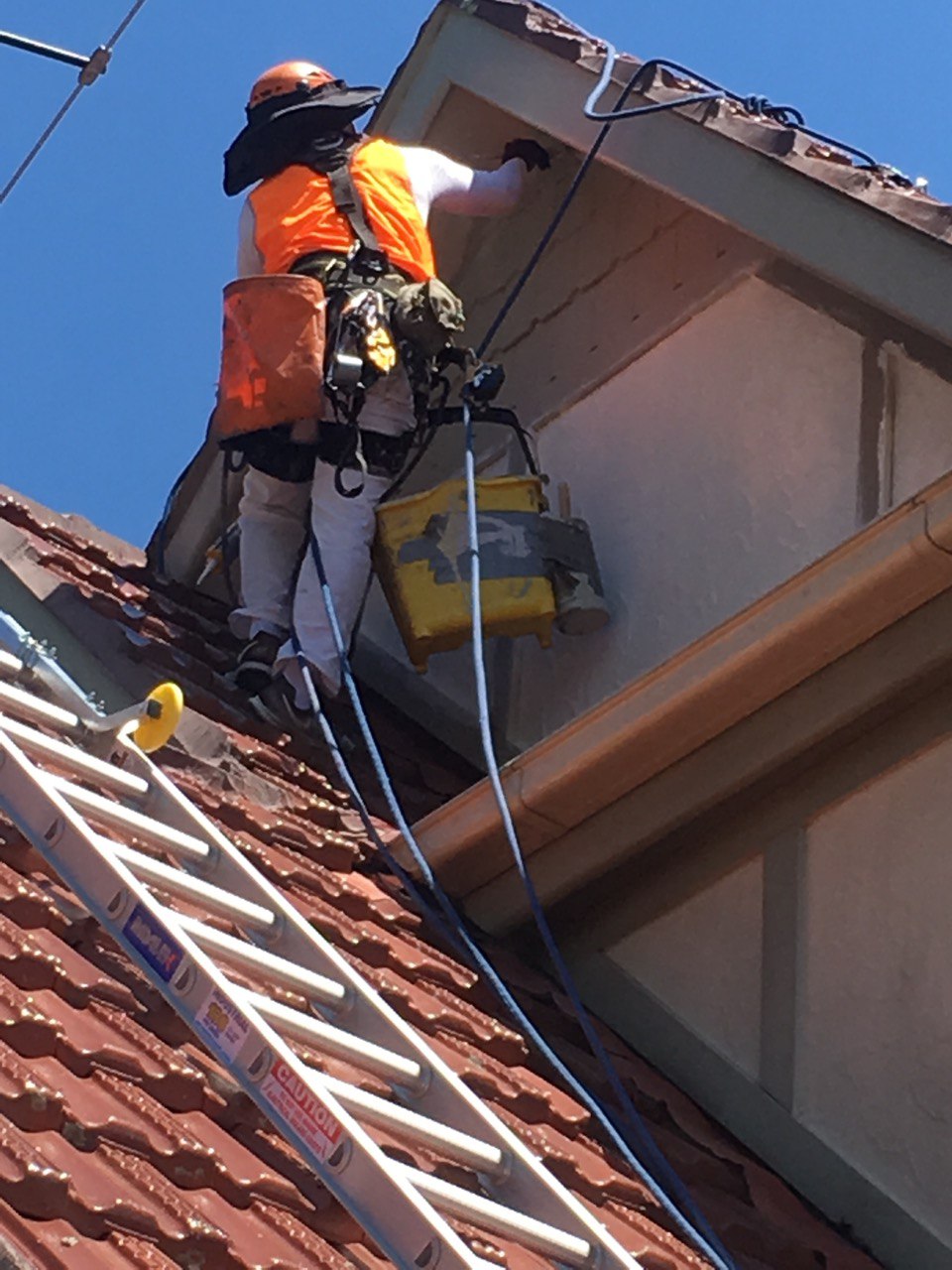 Grand Painting Licenses
The Grand Painting, with over 30 years of experience, is licensed to :
Operate elevated work platform
Work at railway stations & platforms
Perform high-risk work above 11 meter
Grand Painting Services in Castle Hill
Grand Painting is known for providing excellent and highly skilled services in the following areas:
residential painting
commercial painting
strata painting
Real-estate Painting
wallpapering
colour matching
texture coating
varnishing and staining
ornate ceiling work
Painting and decorating at heights
all interior and exterior work
Professional Painters in Castle Hill
Grand Painting has a team of experts and skilled painters in Castle Hill and North Sydney. They are fully trained in:
Height Safety
Occupational Health and Safety
Estimating and pricing
Application of decorating finishes
Wood treatment
Anti-graffiti surfaces
Protective coatings
Spray painting
Texture coating
Interior/Exterior/Domestic/Commercial and Industrial
TESTIMONIALS
The respected customers of Grand Painting have expressed their utmost satisfaction through their testimonials. Here are some excerpts for you to read:
Your team was excellent and also very obliging and considerate when it came to moving our furniture and belongings to get the job done. They were professional and diligent in their house painting and also pleasant and amenable to deal with. I would recommend them to anyone.
Edward, Castle Hill.
Michel and his team painted the exterior of my house. The quality of the job is extraordinary. The tradesmen were so polite and hardworking and punctual and recommended the team to anybody.
Dale, Mosman NSW.
Grand Painting is the most reliable, selectable and professional tradespeople we have ever used, and they are highly recommended.
Tracy, Lane Cove NSW.
Contact with best painters in Castle Hill and Sydney
Suite 201/79-83 Longueville Rd, Lane Cove NSW 2066
1300 272 468