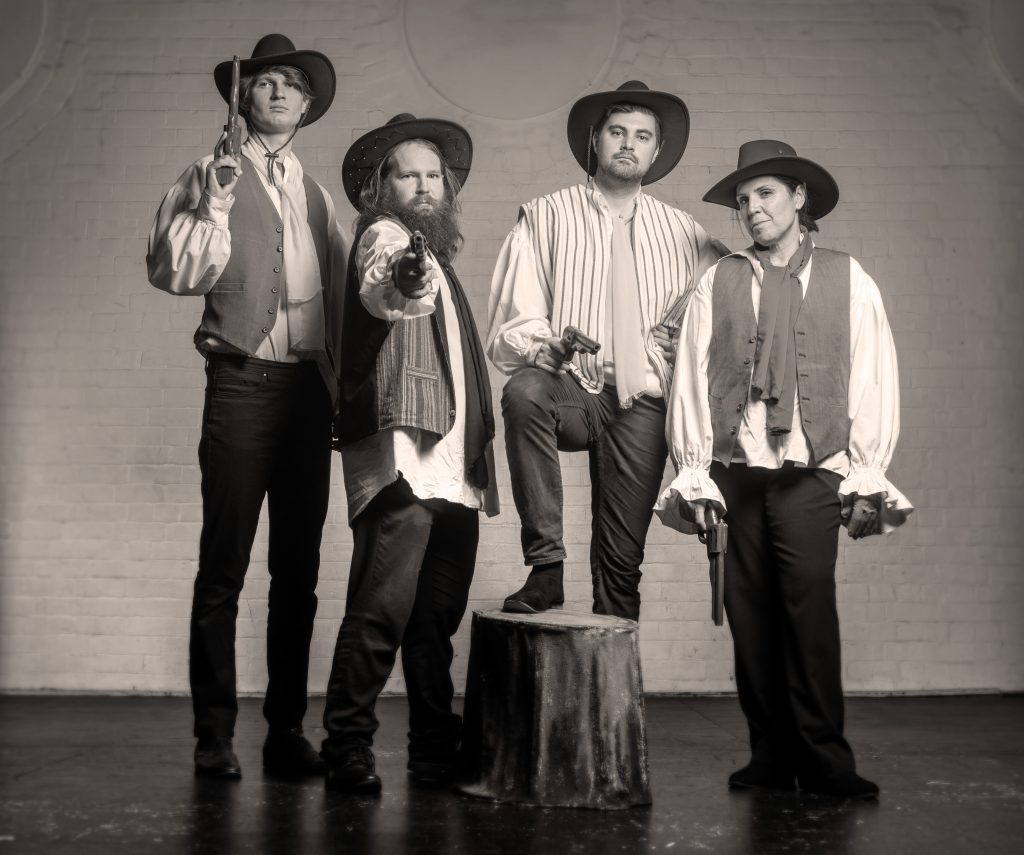 A new Australian musical is having its NSW Premiere at the Richmond School of Arts, opening on August 5th. Captain Moonlite chronicles the adventures of Andrew George Scott, an Irish immigrant and bushranger in the late 1800s who led a gang of fellow outlaws that became the centre of an early Australian trial-by-media case. 
Jye Bryant, the creator of Captain Moonlite, was initially intrigued by Scott's story as far back as 2016: "There's an injustice element to the story, and this captivating character in Scott that often gets in his own way. There's just so many questions, and to me that is interesting. The show uncovers how the gang were presented in the media, and we see where that was untrue." 
Though Jye has extensive experience writing musicals, having penned the international hit The Things I Could Never Tell Steven, he initially wondered how to adapt the story of Scott into a musical. Jye found the necessary framing device in Scott's death cell letters that he found both poetic and passionate. The eventual result was Captain Moonlite, which Jye planned to premiere in 2020 before COVID shut down all theatre productions in NSW.
However, thanks to Queensland's more relaxed lockdown laws, the musical was able to premiere at the Redcliffe Musical Theatre. "Though I couldn't go up there, they filmed it and I got to see that," Jye says. "I reached out to critics and people who saw it, and asked 'What needs work?' So that was my rewrite, which is what's in production." 
It was Captain Moonlite's concept about a group of wrongfully maligned outlaws that made Jonathon Brown return to the director's chair. "I've directed lots of musicals and plays, and I just finished Romeo and Juliet," Jonathon says. "I was going to have a break when Jye talked to me about Captain Moonlite, and I thought 'This is interesting – a brand new story.'"  
Jye and Jonathon have enjoyed working together on this production, praising their actors, musicians and crew. "We've got a really strong cast and Captain Moonlite in Peter David Allison," says Jonathon. "He's one of the best actors I've ever seen. And he looks like a bushranger!" The process of collaborating with the crew has been rewarding for Jye, admiring the production crew's ability to problem-solve on a new production: "It's such a relationship of trust with a new show, but it's great fun." 
The wish of Jye and Jonathon is that Captain Moonlite will inspire audience members to look back into Australia's past to learn more about one of the nation's early folk heroes. "There's that hope that when people see this, they'll go 'Yeah, well, who was this guy? I want to read more about him,'" says Jye. "I hope that I might just have them interested in finding out who this man was."
Captain Moonlite opens Saturday August 5th at the Richmond School of Arts, with weekly showings until the 26th. Head to https://www.richmondplayers.com.au/captain-moonlite.html to buy your tickets.