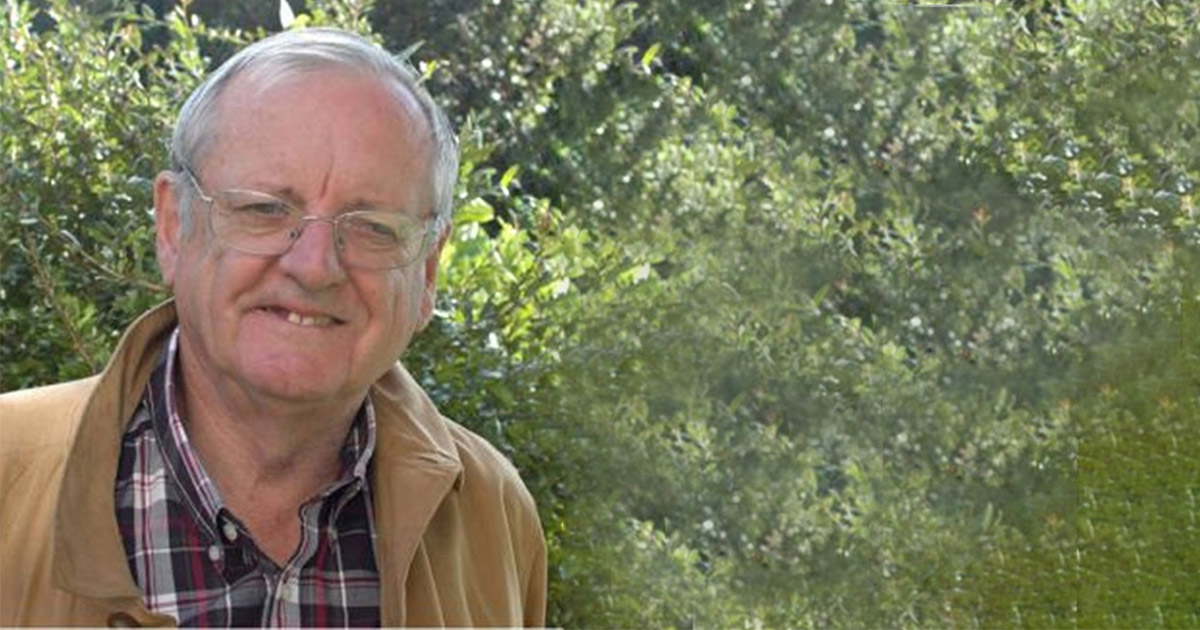 Recently, at an open day held at Bella Vista Farm, a visitor enquired about staging a Vintage Car display. This approach reminded me of a person, who in the past used to organise an annual vintage car display at the Bull & Bush Hotel at Baulkham Hills. This communityminded fellow, Wayne Merton, also organised an annual Senior's Concert at North Rocks during the same period.
I got to know Wayne through various organisations that he supported in the Hills district. Wayne, and his wife Olwyn, were active in several groups in the district which he represented in the NSW State Parliament.
Wayne was also a musician who played in a local Salvation Army band. He had a particular interest in Vintage cars though and, in what little spare time he may have found in between his various community and parliamentary work commitments, he would enjoy playing around and restoring his vintage vehicles at his Dural home.
Wayne served in the NSW Parliament from the 19th March 1988 until his retirement on the 4th March 2011 and during that time, of almost 23 years, served in the Ministry and shadow Ministry or as Parliamentary Secretary in numerous positions and on numerous Parliamentary Committees.
During the campaign for the State election held in March 2011, Barry O'Farrell, who was then leader of the Liberal Party, was opening a new Salvation Army store when he sighted an old radio for sale at just $20, just the thing for a retirement gift for Wayne Merton.
The radio, or I guess it may have been a "wireless" as they were once called, was made of bakelite and O'Farrell paid $50 for the wireless. He asked the sales assistant if he was the store's first customer only to be told that he was the second customer. O'Farrell then commented that coming second would not happen again, referring to the upcoming election. He said, whilst performing the opening ceremony of the new Salvos store, "I like the Salvos because my family went through Cyclone Tracy, my mother would tell you, if she was here with me today, "the people who helped the most were the Salvos."
During an interview in 2012 Wayne went on to say "Well I'm very proud of Bella Vista Farm. I was first alerted to the problems that arose at Bella Vista Farm by the caretaker. A chap by the name of Frank Ward (actually Len Ward). Frank was a very fine English gentleman, not a young man and he was the caretaker as I have indicated. He came in and told me that the farm was going to wrack and ruin and that there were vandals and hoodlums there at night time. I was listening to him and then he started to tell me the story that he was sleeping in his caravan that he lived in on the premises.
One night he woke up and heard all this noise, next thing he said "everything just seemed to spin around. I didn't know what was happening". What was happening was they'd pushed his caravan down the side of the hill while Frank was in bed and the thing rolled three or four times before it stopped. He was in some state of despair. This guy was probably in his seventies at this stage. So I went out there to have a look at it and obviously saw the caravan and saw what had happened. So I then spoke about this issue in Parliament. I also raised it with a number of Ministers from time to time who had the responsibility for heritage matters. I took out two or three Ministers to have a look at it. They all agreed that there was a problem."
What people have got to understand about Bella Vista Farm is that this is the place where Merino Sheep were first bred in Australia. So we finally persuaded or found a friend in former Labor Minister Craig Knowles who could see the virtues of the farm. It was on a parcel of land some fifty acres as I recall. It just had all the ingredients to be a great recreation area and reserve for The Hills, the people of NSW and the people of Australia. So Craig Knowles indicated that he would see if he could obtain a Heritage Grant. He finally bailed me up one day in the corridor of Parliament and said "Mert he said I think that it's coming off, I'll keep in close contact with you". That's exactly what he did and that's exactly what happened.
The then State Labor Government gave a grant of one million dollars which at the time was the largest single Heritage Grant that had ever been made. That got the mechanism going and also Craig Knowles suggested that a steering committee an advisory committee be set up. I was on that committee for some years. The Council has restructured it and made some changes. Then the work commenced. First of all stabilising the situation so the buildings didn't deteriorate further, then the conservation work proceeded and it's come a long way. It's now open for inspections and hopefully in the not to distant future it will be available for community use. It is an outstanding venue. It is of note that the Bella Vista Farm is probably about two or three kilometres down the road from where my grandfather's dairy farm was (in Toongabbie). Which is a bit ironic."
Wayne's daughter Rachel has followed in her father's footsteps and is now also a NSW State politician and is a member of the NSW Legislative Council (The NSW State Upper House).