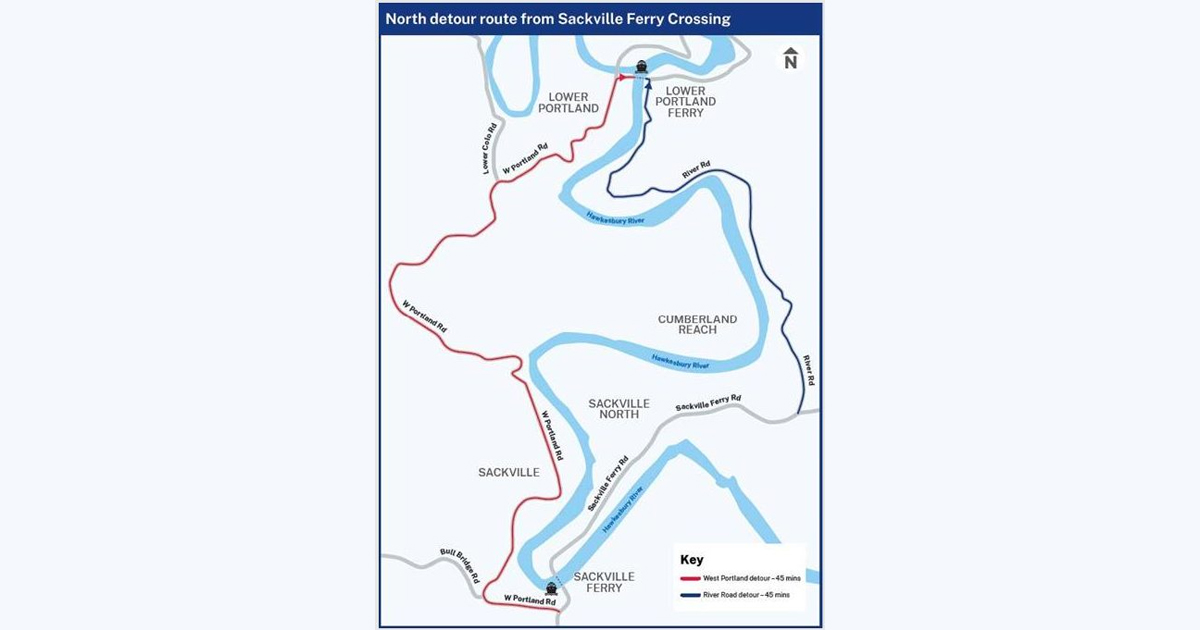 Sackville Ferry services will be closed from 8pm on Wednesday, July 26th to 5am on Thursday, July 27th. This closure is necessary to allow Transport for NSW to complete road line marking.
The detour route for those on the western side of the river leads via Western Portland Road. Motorists on the eastern side of the river will need to take the detour via River Road.
The closure will add approximately 45 minutes to travel time. Travelers are urged to refer to the detour map and plan their trip in advance, allowing extra time for travel.
Safety is Transport for NSW's top priority, and they appreciate the cooperation of travelers during this temporary inconvenience.
Image credit to The Hills Shire Council