The greatest community fun run, 'Run for the Hills' was held over the second weekend of September in association with the Orange Blossom Festival.
Formally known as the Cross-Country Challenge, the fun run was held at a scenic location, the historic Bella Vista Farm. There were three courses offered, the 11.1 km expert, the 7.4 km intermediate, and the 3.7 km family fun run. I joined the community and completed the 7.4-kilometre course around the Farm.
The event would not have been possible without the commitment and service of the Castle Hill Rotary Club. Run for the Hills raises much needed funds for three great charities, the Positive Vibes Foundation, Youth Insearch, and Youth Off the Streets. Well done to everyone who participated this year.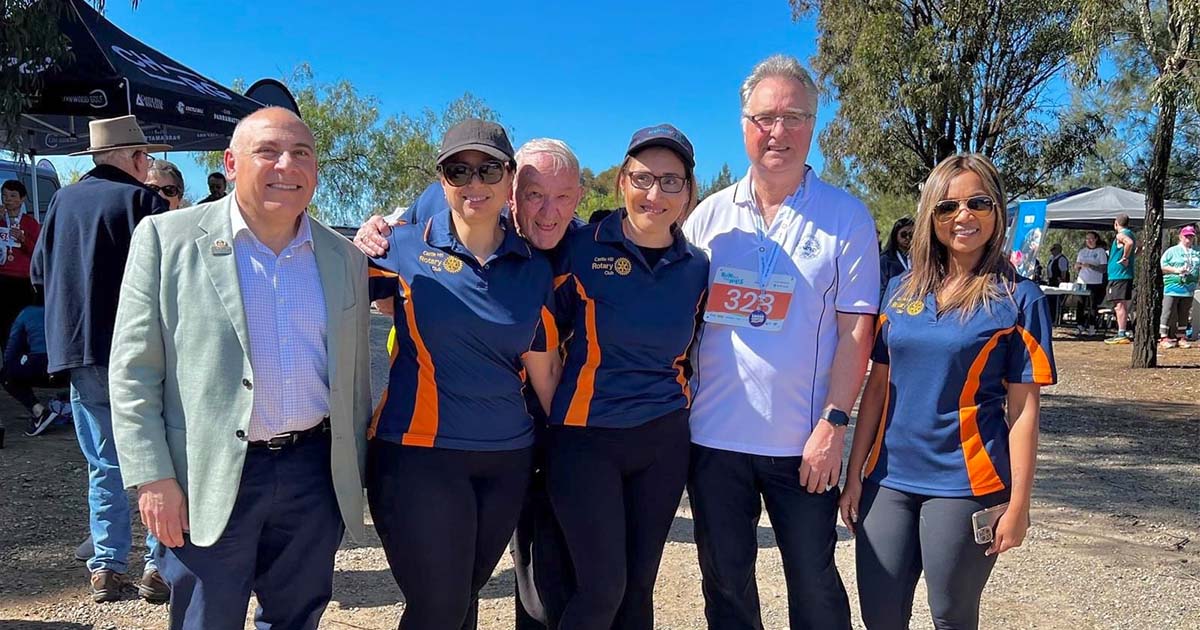 Be Fire Ready
With the weather heating up recently the Rural Fire Service recommends some simple steps you can take to prepare your home for the upcoming bushfire season:
1. Trim overhanging trees and shrubs. This can stop the fire spreading to your home.
2. Mow grass and remove cuttings. Have a cleared area around your home.
3. Remove material that can burn around your home (e.g., Door mats, wood piles, mulch, leaves, paint, outdoor furniture).
4. Clear and remove all the debris and leaves from the gutters surrounding your home. Burning embers can set your home on fire.
5. Prepare a sturdy hose or hoses that will reach all around your home. Make sure you've got a reliable source of water.