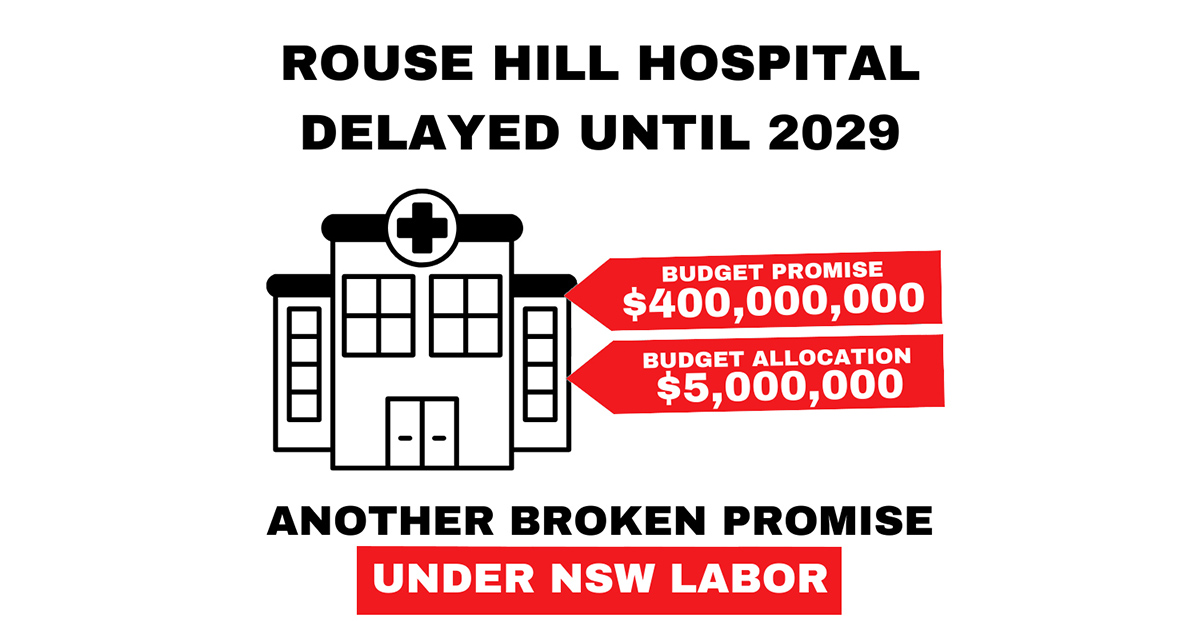 The Minns Labor Government has delayed the completion of the Rouse Hill Hospital until late 2029.
Despite campaigning extensively on their promise of a new hospital, the Labor Government has betrayed the trust of the voters of north western Sydney, the fastest growing area in NSW.
The new completion date of 2029 indicated in the recent budget papers will deliver the Rouse Hill Hospital 5-years later than the timeframe committed to by the previous Liberal Government, who were on track to deliver the Stage One of the hospital in late 2024.
The original $300m commitment which was fully funded included vital services which are needed now – such as an emergency department. I will keep up the fight to get our hospital delivered according to our original timeframe of 2024.
October is Small Business Month
It's the opportunity for smallbusiness people to come together, connect and collaborate and for NSW to celebrate small business! Small businesses are the bread and butter of our community.
From the cafes and restaurants that feed us, to the physios and gyms that keep us healthy – NSW runs on small business. For more information or to find Small Business Month events in your local area visit: www.smallbusinessmonth.nsw.gov.au