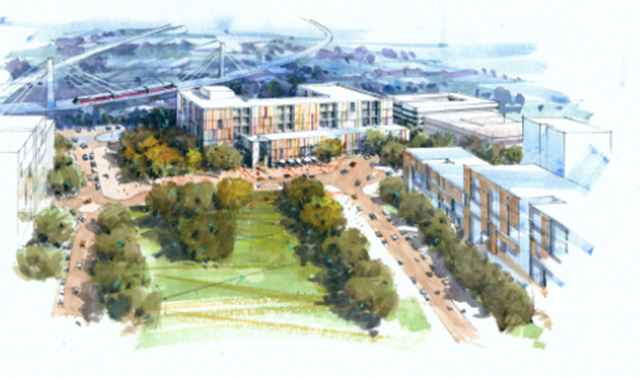 NSW Health Minister Ryan Park has rejected rumours that plans to build Rouse Hill Hospital have been shelved.
In a statement to the Hills to Hawkesbury Community Newspaper on Wednesday (9th August) he said: "Labor made an election commitment to build a new hospital at Rouse Hill and remains committed to delivering on this."
He said there will be "more to say" about the Rouse Hill Hospital plans "soon". A spokesperson from Health Infrastructure said the total budget for the hospital, being built on land at the corner of Commercial Road and Windsor Road, Rouse Hill, is $700 million.
"Western Sydney Local Health District has worked with a number of stakeholders to develop a Clinical Services Plan to reflect the future health needs of the community and plans for the development of a hospital of the future," the statement said.
The Hills to Hawkesbury Community News ran a story earlier this year following the State election confirming Labor's election promise to commit $700m to the new hospital and expand the scope to provide a 300-bed hospital which would also have:
• An Emergency Department including urgent care centre and emergency medicine
• Comprehensive maternity services and women's health services
• Day surgery unit
• Adult and paediatric short stay unit
• Ambulatory and outpatients care including day chemotherapy and infusion, renal dialysis, mental health, and ante/post-natal care
• Comprehensive medical imaging services
• Prehabilitation and rehabilitation services
TIMELINE
• The timeline for announcements about a hospital at Rouse Hill began in March 2015 when the then Premier Mike Baird said his Government would set aside $300 million to build a new hospital at Rouse Hill if re-elected.
• Money was allocated In the 2017/18 Budget to undertake the planning of Rouse Hill Health Service.
• In the 2018/2019 Budget the Government allocated $75 million for land acquisition for the new hospital.
• In March 2021 The Government confirmed a new site on the north-eastern side of Windsor Rd (cnr of Commercial Road) for the hospital.
• In November 2022 a Master plan for a $300million Rouse Hill Hospital was released.
• January 2023 the then Labor Opposition leader Chris Minns announced a $700 million commitment to the new Rouse Hill Hospital with an Emergency Department should it be re-elected.
• March 2023, weeks out from the State election, the then Health Minister Brad Hazzard turns the first sod
• April 2023. The newly elected Premier Chris Minns and Health Minister Ryan Park confirm the $700 million investment for the new Rouse Hill Hospital.
• The expected completion is late 2027 or early 2028.