All
Community News
Sports
Kellyville Kolts game day raised $15,000 for liver disease awareness
The entire endeavour raised monetary help for an organization and a Kolts player.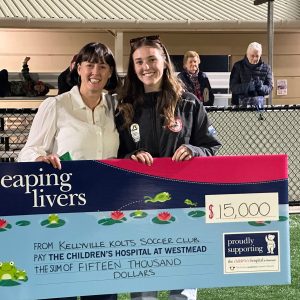 Kellyville Kolts player Brooke Nestorovic (right)
---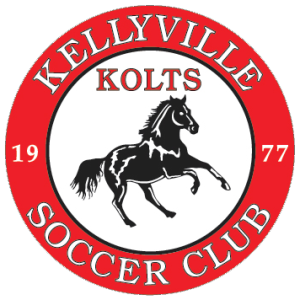 The Kellyville Kolts Soccer Club had a successful fundraising day for a medical cause on 24 June 2023 at the Bernie Mullane Reserve.
The Prattent Club & Harwood Shield games are a day of soccer events, raising monetary help for childhood liver disease awareness and organ donations.
According to the Kellyville Kolts, the Club managed to raise $15,000, which is dedicated to helping the campaigns of the Leaping Livers at the Children's Hospital at Westmead. They have breached their goal of $10,000.
The Mayor of the Hills Shire, Dr Peter Gangemi, congratulated the Club for its endeavour.
"It was an honour to meet inspirational Premier League Player Brooke Nestorovic, who herself is on the transplant waiting list," he said.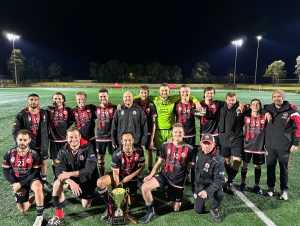 Nestorovic is a 16-year-old Kolts player diagnosed with biliary atresia and is in need of a liver transplant. She will receive support from fundraising.
The event also had its raffle with major and minor prizes such as a $2000-worth LG Objet Collection 4K Television, Match Day Experience at Allianz Stadium worth $1,500, a Kellyville Kolts Summer Team Registration worth $15,000, and a $1,000 Breville Creatista Pro Coffee Machine. Other prizes include an Apple Watch and many kinds of vouchers.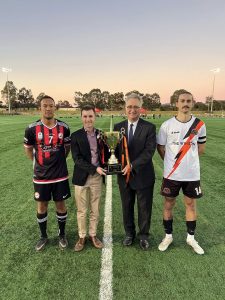 See the FULL list of raffle winners here: Prattent Cup & Harwood Shield Raffle.
In 2022, Kellyville Kolts held a similar event supporting medical causes. They kept two charities, Heartbeat Football and The Heart of the Nation, along with an awareness campaign for Sudden Cardiac Arrest.
Image credit to Kellyville Kolts.