All
Police Story
Hawkesbury Police seeks help locating 33-year-old man
Hawkesbury Police seeks help in locating a man named John Clark.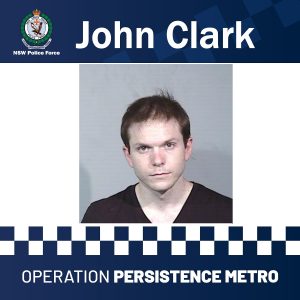 The Hawkesbury Police Area Command seeks the public's help in locating a 33-year-old man. 
According to a public announcement on Facebook on 27 June 2023, the Police are finding the man, identified as John Clark, "due to his outstanding arrest warrant in relation to property offences."
It is believed that he regularly sighted around Mona Vale and North Richmond.
This mission is part of Operation Persistence Metro, an operation across the Sydney Metropolitan to incarcerate wanted people due to their outstanding arrest warrants.
The Police encourage NSW residents to report crime-related incidences to Crime Stoppers NSW on 1800 333 000 or https://nsw.crimestoppers.com.au.
See related story:
Hills Police Area Command seeks help finding man with arrest warrant
Image credit to Hawkesbury Police Area Command.