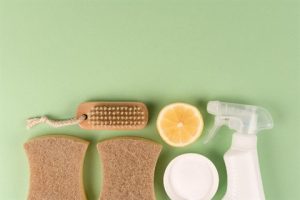 An upcoming workshop about "Green Cleaning," in collaboration with The Hills Shire Council Resource Recovery Team, will be held on the 21st of June, 2023.
The one-day program will begin at 5:30 PM and will end at 7:30 PM. This event is only available to Hills Shire residents.
According to the Hills Shire Council, "Green cleaning means using natural, biodegradable substances as cleaning aids. Avoid harmful chemicals and use natural ingredients and fragrances instead to make your home clean and safe […] Most of these ingredients are already in your pantry, all you need is to learn what to use where!"
Online reservations are required via Eventbrite. The link can be accessed here: Green Cleaning.
The venue is located at Castle Hill Library, 14 Pennant Street, Castle Hill, 2154.
Image credit to The Hills Shire Council.