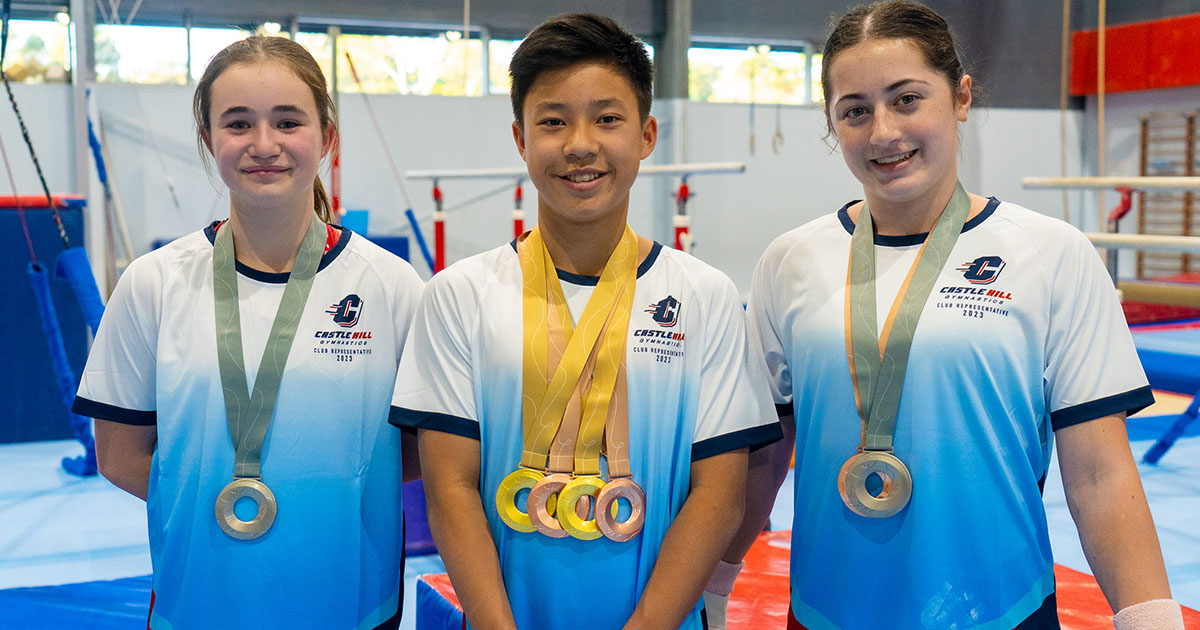 Eva Fountis is a rising young star at Castle Hill Gymnastics (part of CHRG's Castle Hill Fitness and Aquatic Centre, neighbouring Castle Hill RSL Club) which is a recognised as a club full of potential. She has been training in Women's competitive gymnastics with Castle Hill Gymnastics since the age of 4 and has now progressed through the international training program.
Last week the teenager represented NSW in the Australian National Championships at the Gold Coast last and came away with two medals including a silver for individual performance.
Castle Hill Gymnastics
Vanessa Whelan, Castle Hill Gymnastics' Manager at Castle Hill Fitness & Aquatic Centre said this year was Eva's first year competing at a Senior International level.
"She is 16 years old, competing against Australia's top female gymnasts, which is a huge reflection of her talent and ability."
"The NSW team came 3rd Overall, Eva returned with a team Bronze, but her outstanding achievement was her individual performance on Vault which saw her come 2nd to Australia's Olympic Champion Gymnast Georgia Godwin. Eva has returned with the two medals, team Bronze and individual Silver on vault."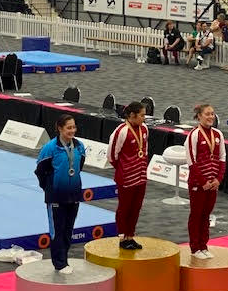 Castle Hill Gymnastics also had three other athletes selected to State teams to represent NSW at the Australian National Championships last week, Madison Lee at Future International level who won silver with NSW team and Jobey Mok, 14, and Isaac Gunesekera, 13, who represented NSW as part of the Mens Level 8 team.
Isaac was National Champion on Floor and Jobey National Champion on Rings with a Bronze on High Bar- both with Team gold, as Team NSW was named National Champions for level 8.
Eva and Maddie train 26 hours per week under High Performance coach Zoltan Mirko, who was one of the NSW State team coaches for the National Competition,
The next major competition will be the National Clubs Championship on the Gold Coast in September.
Castle Hill Gymnastics currently has 180 competitive gymnasts, 45 boys and 135 girls, all training from 6- 26 hours per week depending on their age and skill level.
The club offers entry level programs starting with Babygym from 3 months, through to our Beginners Recreation Program for school aged children. All programs are coached by our fully accredited and highly experienced gymnastics coaches, ensuring that all athletes receive the highest quality training.
For more information about Castle Hill Gymnastics visit the website iwww.chfac.com. au/gymnastics or call 9846 1270.
More sports news on page 21