[vc_row][vc_column width="1/6″][us_image image="68668″ size="full" align="left" style="circle"][/vc_column][vc_column width="1/6″ offset="vc_col-lg-4/5 vc_col-md-4/5 vc_col-xs-4/5″][vc_column_text]By
Michelle Byrne
[/vc_column_text][us_post_date][/vc_column][/vc_row][vc_row][vc_column][vc_column_text]
On the banks of the Hawkesbury River, sits Wisemans Ferry which is often referred to by the locals as the "forgotten valley" due to its small population and the distance from the urban parts of the four local Councils that Wisemans Ferry is split between.
The rustic township of Wisemans Ferry was named after Solomon Wiseman, a convict transported to Australia in 1806. In 1817 he was given a land grant in the area by Governor Macquarie and established the first ferry service to cross the river as part of the historic Great North Road which was built by convicts and connected Sydney with the Hunter Valley.
Wisemans Ferry has so much to offer and is a wonderful place for a day trip or weekend retreat. The historic township is surrounded by National Parks and there are incredible views over the river as you drive along the ridgeline before winding your way down into the town. Stop at Hawkins Lookout on Old Northern Road to appreciate how stunning the view of the river is.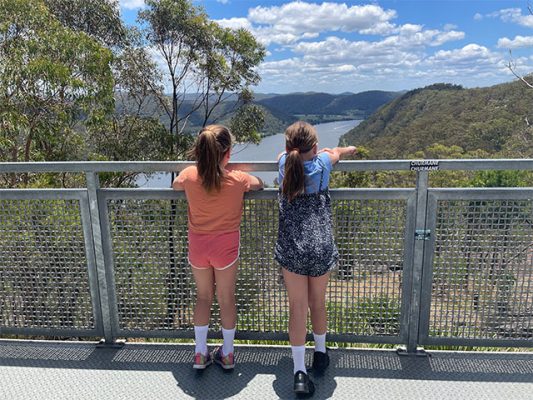 A walk around the town and a meal at the historic Wisemans Inn is a great way to connect with the past. The Wisemans Inn is now owned by Iris Capital who also operate well known pubs and hotels including the Steyne and Ivanhoe in Manly. There is also the Heritage Valley Café along with the Wisemans Ferry bowling Club adding to the many food options available.
The town also contains a grocer and other small shops as well as the Ferry Artists Gallery which is fast becoming one of our favourite places to visit. The Gallery is a community run art gallery that creates an opportunity for local artists to exhibit and sell their work. There is an incredible range of different art work including paintings, ceramics, jewellery, printmaking, sculpture, textiles, metal art, photography and more! The Gallery is operated by volunteers who not only man the Gallery but also organise exhibitions from time to time. I encourage you to pay a visit and to support our very talented local artists. You will not be disappointed by the quality of the artwork.
On my daughters' list of highlights of the day was a play at Wisemans Ferry Park located on the river and adjacent to the Ferry. The park includes walking tracks, picnic areas, children's playground as well as the Convict Road Kiosk offering food and drinks. Unfortunately, the Park has been damaged by the recent floods and the electric BBQs are currently out of order. However, it is still a great place for a picnic and to enjoy the ambience of the river whilst the kids run around!
For us it was a great day out and we certainly can't wait to explore more of Wisemans Ferry in the near future. I encourage you to visit the "forgotten valley" with your family and friends and to enjoy everything Wisemans Ferry has to offer.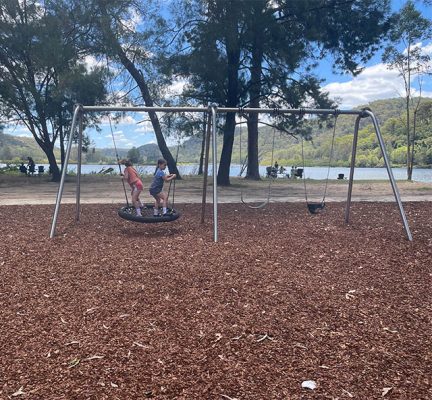 [/vc_column_text][/vc_column][/vc_row]