Local company, Australian Pump Industries, is inducting interns to start in early 2023. The company, located on a 2½ acre site in the Victoria Road precinct, is growing fast!
"We need to take in a fresh intake of interns to continue to grow this exciting business", said Aussie Pumps Mel Jansen.
The company is an innovative manufacturer of pump products used extensively to combat the challenges of floods, droughts and fires!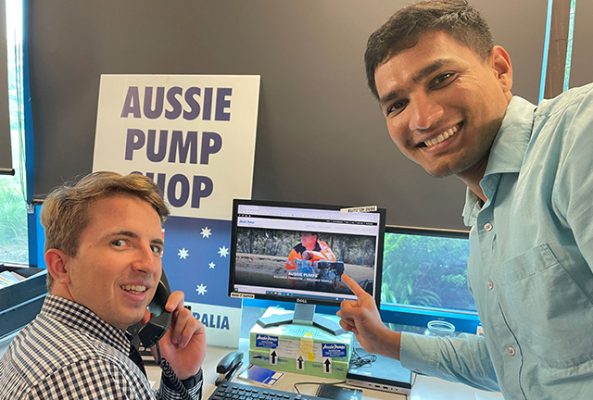 "We know that climate change is out there and is not going away! Everything we do in this company is about helping people in trouble. It's a terrific opportunity for bright young people to not only build a great career but gain real satisfaction at the same time", said Mel
Interns work with the marketing department and with product managers, to not only introduce the modern technologies developed by Aussie Pumps but learn to liaise with customers to help further develop this iconic Australian manufacturer.
"It's a great environment where young people can contribute something meaningful to help us all to a more sustainable world, using water in the most positive and effective way", said Mel.
Check out aussiepumps.com. au under careers or contact Linda- Sue Karkowski at [email protected] or call (02) 8865 3500