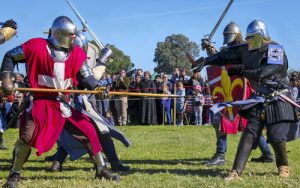 The exciting Winterfest Sydney Medieval Fair will return at the Hawkesbury Showground on the 1st and 2nd of July, 2023 (Saturday and Sunday).
The two-day medieval fair will open at 10:00 AM and ends at 5:00 PM.
The previous Winterfest happened on July 2nd and 3rd, with all assortments of medieval and fantasy-themed armour and costumes. 
For 2023, the same unique activities and experiences will delight attendees as medieval knights and artisans from the 15th Century interact with characters from different video games and pop-culture franchises.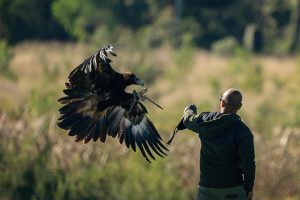 The sights and activities include but are not limited to a spectacle of falconry and bird shows, cosplay and costume competitions, combatants wearing replica chain and plate armour clashing with halberds and spears, equestrian and jousting events, and, like a medieval market fair, an array of wares made by artisans such as blacksmiths, woodworkers, silversmiths, weavers, and leatherworkers.
The Discover The Hawkesbury media release states that the Showground is flat. Thereby it is wheelchair and pram-friendly. Regarding pets, "Dogs are welcomed on leads; however, a reminder to fur baby parents that there are other animals at the event and noises such as canon fire to be aware of."
For complete information about the event and instructions on how to get to the venue, visit Winterfest 2023's webpage.
Tickets are slightly cheaper when booked early online. Tickets may be made available at the gate if there are still available. There will also be one and 2-day packages for Concession and Family.
Children under five are free of charge.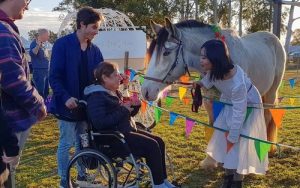 Plus, people who have managed to retain their 2022 tickets "are automatically valid for Winterfest 2023," as the Winterfest page states. Ticket holders need to bring it to the venue.
The Hawkesbury Showground is located at Racecourse Rd, Clarendon NSW 2756.
Image credit to Destination NSW and Winterfest.