All
Community News
Winterfest Lands at Hawkesbury
Immerse yourself into a different world when Winterfest descends on Hawkesbury Showground on 1st and 2nd July.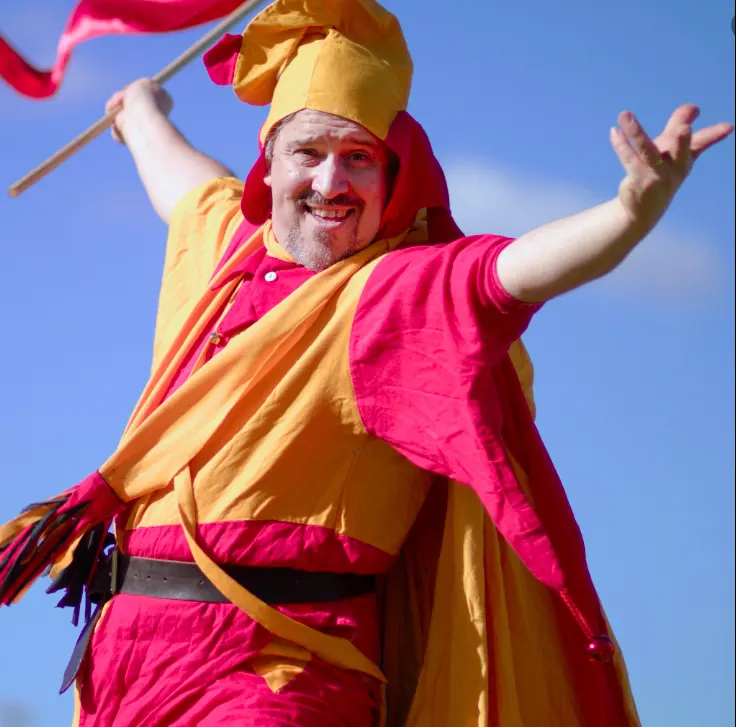 Vikings, knights, orcs, unicorns and mermaids will be doing what they do best at the twoday show which has something to delight all members of the family.
The action includes jousting competitions and medieval battles, and extends over the whole weekend from 10am to 5pm on both days.
The best from Australia compete in the Historical Medieval Battles (HMB) tournament to represent their team in the Battle of the Nations Championships.
From jousting, archery and combat to crafts, cooking and games, this popular two-day event features an extensive program to delight the whole family!
You can learn about birds of prey in Australia, the history of falconry, and get a sneak peek at other birds in history.
Melee Battles with knights in armour from a range of historical periods, the mounted skill-atarms, demonstrates the many skills required for knights in training and for battle.
'Artisan Alley' will have displays throughout the day, including blacksmithing, woodworking, and leatherwork. Visitors can also take a stroll through the 'Merchant's Row' to browse the vibrant range of stalls, including quality artisan and handcrafted wares.
Roaming entertainers will amaze, including musicians and minstrels, and 'Feldergast the Fool', Winterfest's wandering jester. Treat yourself to many delicious foods to choose from, including slow-cooked pulled pork and mini Dutch pancakes. Vegetarian, vegan, and gluten-free options will also be available.
Have a go at hands-on activities, including a traditional archery range, Celtic drumming workshops, and the chance to learn to use a rapier. Have your photo taken with a unicorn, and kids can have a go of a (safe) sword and shield at the Kids' Knight School. There will even be free rides in a horse-drawn carriage.
Come dressed up, and join in with the Winterfest Costume parade and Cosplay competition. Visitors are encouraged to come along in a medieval-inspired outfit or fantasystyle clothing; all medieval periods, cultures, and styles are welcome.
There is extensive free on-site parking, including disability and seniors' spaces close to the entrance gate. Clarendon railway station is only two minutes' walk from the gates.
Pre-purchase your tickets online for discounts, or you can buy at the gate.
For details or tickets visit www.winterfest. com.au. Hawkesbury Showground is at 40 Racecourse Road, Clarendon NSW 2756 (opposite the RAAF Base).