All
Community News
A Rare Passion
A drink and a chat with Yang Sun Bar Manager Sarino's Restaurant & Bar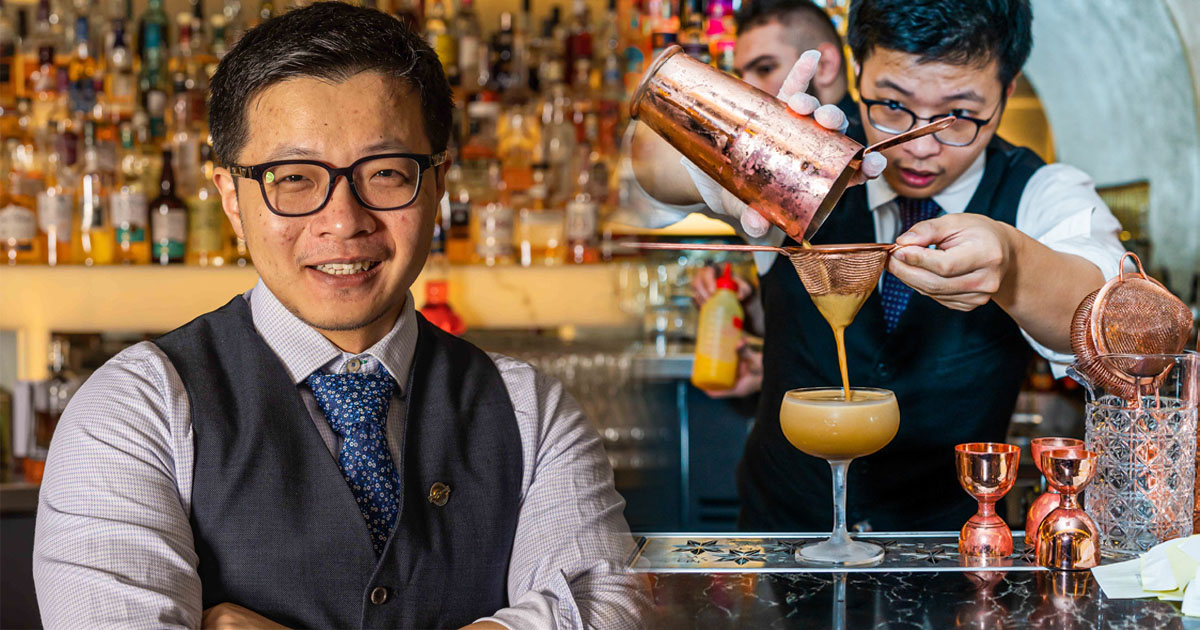 Back in 2012, when I had just graduated from high school in China, my family sent me to Australia for my University degree.
I still remember the first few weeks of my University life as I was trying to adjust to this new country, culture, language. Pretty much everything.
One day, I was walking to the bus station and passed a random bar. Through the window, was one bartender making cocktails. The sounds of cocktails being shaken, and the vibe of the venue deeply attracted me. That was something I never experienced before, and it was then that I decided to work in a bar.
I started working at a pub as 'glassy', which is just picking up glasses. While working there I thought that Jack Daniel's and coke was a fancy and mysterious drink (laughs) Lucky that pub carried a nice selection of spirits and I found myself always picking up bottles, taking photos of them and researching them when I got home. I then became a bartender in that pub. That job went through my whole University life.
In 2017 I went straight back to China when I finished University, however, Engineering really was not my thing. I missed my time behind the bar and the vibe of a hospitality business. I started looking for a bar job in China and luckily enough received an offer from YIHE MASHIONS (Relais & Chateaux) luxury hotel which had an impressive whisky bar.
At that time, I was addicted to Single Malts whiskies, and I was spending an extra 4-5 hours after my shifts searching for and improving my knowledge of single malts. A few months later, the bar manager left the venue, and I got promoted. I was very nervous but excited as well and I found myself even studying harder to improve my knowledge.
Over the last 7 years as a bartender, I think I have purchased every single book on spirits, techniques, philosophies of drinks and their history as well as bar operations and management. I just love it!
I still remember the 1st day I got an interview at Sarinos when it was still bare concrete. The Bar Manager told me of their vision to create something different, special and a city-like experience for people in the Hills.
Sarino's Restaurant & Bar was opened in November 2019. I took over the position of Bar Manager last year and I continue to work on our vision.
Sarino's Restaurant & Bar is open Wed – Friday lunch and dinner, Sat – dinner, Sunday lunch starting July 2nd.
---
Sarino's
Level 1, 36 Brookhollow Avenue Baulkham Hills 2153
02 8884 2828 | www.sarinos.com.au