The new Labor government has officially announced that they will not be proceeding with the Liberal plan to raise the Warragamba Dam wall.
Minister for Water Rose Jackson made the party's stance on the dam clear in response to questions asked by Hills to Hawkesbury Community News: "We have always opposed the raising of the Warragamba dam wall. We went to the election with this position," she said. "The project will not guarantee communities in Western Sydney will be safe from flood events. We know raising the wall will flood the Blue Mountains World Heritage Area; inundating 1,200 Aboriginal sites and artefacts, destroying habitat for critically endangered species and risk Blue Mountains' World Heritage listing."
Hawkesbury Mayor Sarah McMahon was "furious" about the news. She passed a Mayoral Minute on Tuesday night asking Premier Minns to attend a council meeting to discuss plans for flood mitigation the day before it was announced the dam wall plan was scrapped. Ms McMahon criticised the move as an abandonment of the recovering Hawkesbury community who are still grappling with the repercussions of flooding.
"We may have a new State Government, but there is no time to delay when it comes to flood mitigation, flood recovery and flood resilience for the Hawkesbury," Ms McMahon said. "As your Mayor, this will continue to be one of my top priorities for our community. I'm therefore inviting the new Premier of NSW to the Hawkesbury, to urgently inform us how his new Government will help us when it comes to devastating floods."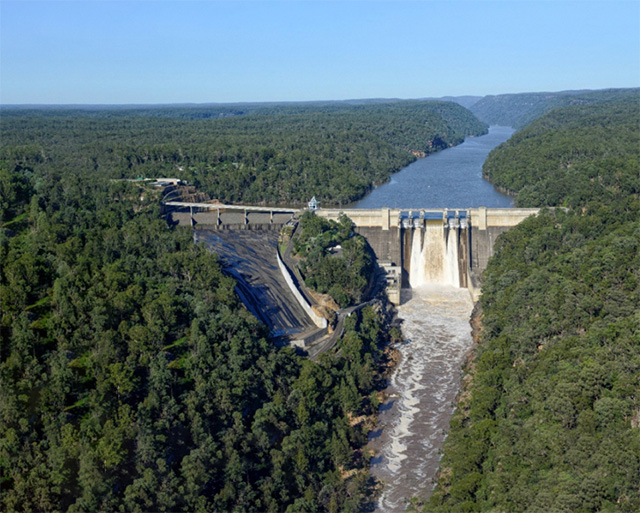 The proposal for the Warragamba Dam wall's raising has been subject to heavy debate, especially given the severe flooding that Hawkesbury has recently experienced. In just sixteen months, there have been four major flooding events which still continue to affect many residents who are yet to fully recover. The previous Perrottet government had declared the project as Critical State Significant Infrastructure and vowed to commit to the build if re-elected.
The Warragamba Dam Wall project was first introduced as part of a Hawkesbury-Nepean flood management proposition in 2017 and immediately became a contentious issue. The wall would have been raised by 14 metres with the goal of preventing serious flooding in the Hawkesbury-Nepean area. However, those who opposed raising the wall cited environmental concerns and questioned its ability to be a viable long-term solution.
Many are very pleased with the State Government's decision. Local activist group GIVE A DAM have been fighting against the wall raising for years and are extremely pleased that their protest has paid off. They thanked their supporters on Facebook, saying that "we could not have achieved this without your support." Harry Burkitt, who has campaigned with GIVE A DAM for many years, also expressed his gratitude to the Federal Government for repealing the plan.
Gundungurra activist and traditional owner Kazan Brown is also deeply pleased with the news, describing it as a huge relief that the plan will not go ahead. Burragorang Valley, which Kazan's family has strong connection to, would have been one of the areas to have local culture destroyed in times of flood.
Rose Jackson reiterated the promises of levies in key areas, investment in evacuation routes and protection of key communication infrastructure that were made as part of Labor's recent state election campaign.