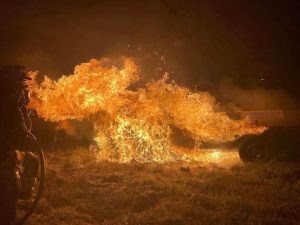 An allegedly stolen Toyota Utility truck was on fire according to the Hills Police Area Command on the early morning of 18th of June, 2023.
Multiple brigades such as the Riverstone Station 83 Fire and Rescue, Box Hill Nelson Brigade, and Rouse Hill Rural Fire Brigade responded to "reports of a vehicle fire."
As per the Oakville Rural Fire Brigade's announcement, there were no people injured.
In a Facebook post by the Hills Police, the fire was reported at 12:15 AM. The Hills PAC are now conducting their investigation.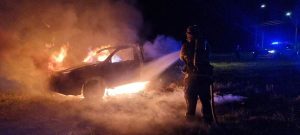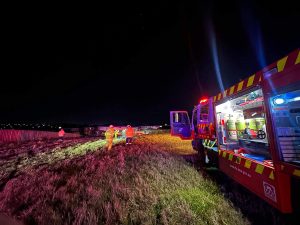 Image credit to Oakville Rural Fire Brigade.