All
Playground
McQuade Park: Discover Hawkesbury's Playgrounds & Recreations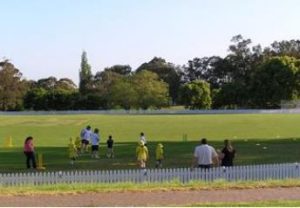 McQuade Park is one of the many parks in the Hawkesbury District. In addition, the park is listed as a heritage site as Hawkesbury and its history is brim with significance.
According to the State Heritage Register, "McQuade Park is of State heritage significance because it is an outstanding and rare feature of Governor Macquarie's concept of a planned country town in 1810. A central square played a pivotal role in a Macquarie town and McQuade Park retains this role in relation to public activities and open space, as well as its relationship to one of the great early churches and cemeteries of New South Wales (St. Matthews). The intimate association with Macquarie himself and with his chief surveyor, James Meehan, is of state significance."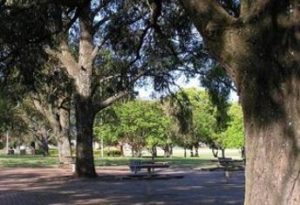 It is currently owned by the Hawkesbury City Council (HCC).
The 8.125 hectares park offers different open spaces suitable for open-air public events and sports matches. McQuade Park Oval and Don't Worry Oval are among its open areas. These are perfect for cricket and tennis as their respective nets and courts are available in the park, according to the HCC Draft Plan of Management.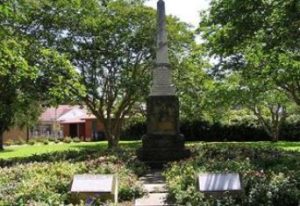 As a historically significant part of Hawkesbury and Australia, memorials such as during the Boer War, WWI, and a monument of Governor Macquarie share space along the park's other unique sights.
Picnic shelters, amenities, clubs, and a car park are available on-site. Children can also enjoy their stay at the park at its playground.
Further improvements to the park are ongoing.
It is located at 361 George Street, Winsor, NSW 2756.
Image credit to Heritage NSW.