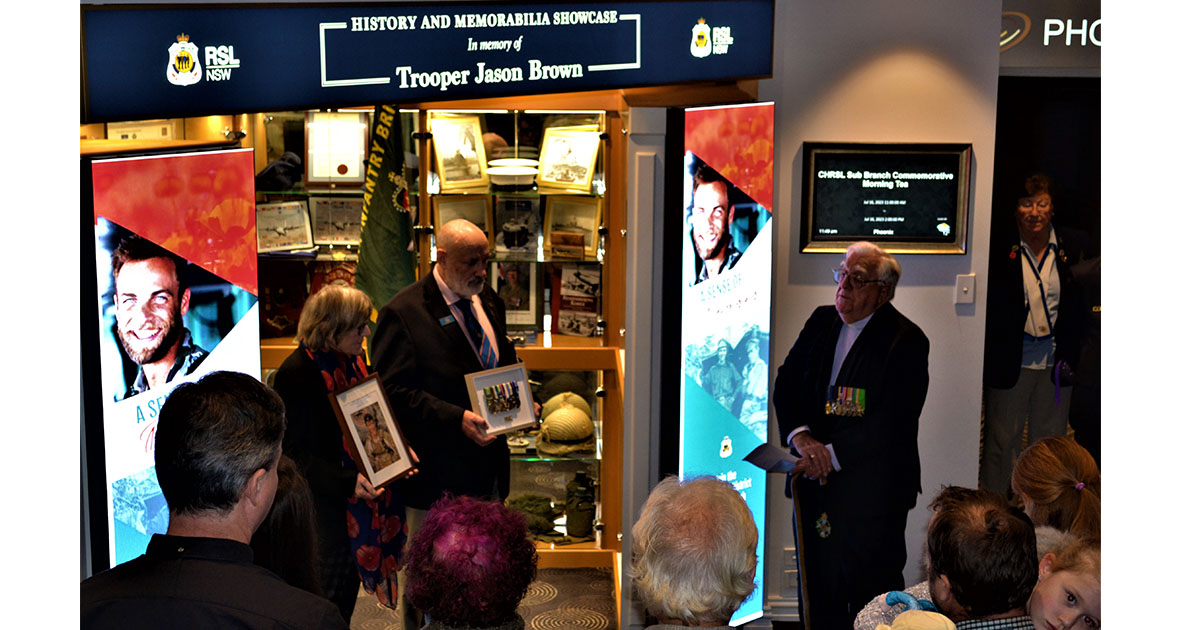 The memory of Trooper Jason Brown, killed in Afghanistan, has been honoured with the dedication of the small museum area at Castle Hill RSL in his name.
His family were at the dedication on July 16th which would have been Jason's 42nd birthday.
His parents Graham and Ann Brown held a framed photograph of their eldest child and a display of his medals. Jason's younger sister Stephanie and her husband and their three children attended the dedication conducted by Padre Colin Aitkin along with family, friends, colleagues and civic leaders.
His father Graham, a Vietnam veteran, said:" It's an honour for the family to have this Memorabilia Room named after Jason. He gave his life in Afghanistan for the freedom of particularly women and children. We can only hope that in the future, women and girls will once again obtain freedom to attend school to obtain an education, to play sport and live a free life."
Jason, a former Oakhill College student was 29 when he was killed during special operations in Afghanistan serving with the Special Air Service Regiment in August 2010.
A career soldier, he joined the Army in June 2000 after leaving school. Following training his first posting was to the 1st Battalion Royal Australian Regiment (his father's old regiment)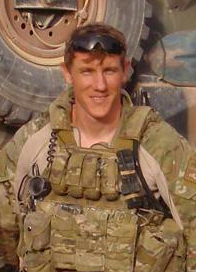 In 2004 he joined the 4th Battalion Royal Australian Regiment (Commando). Three years later, after completing the 2007 selection course, he joined the SAS. He did three tours of East Timor between 2001 and 2006. He was deployed on his first tour of Afghanistan as part of Operation Slipper in June 2020.
On August 13, whilst on Patrol in northern Kandahar, his life was cut short during a bloody gunfire battle with insurgents.
An Army citation said he was "an outstanding career soldier who always gave that little bit extra to his job and for his mates. He was highly regarded for his professionalism and commitment."
President of the Castle Hill RSL sub-branch Cheryl Hill said the sub-Branch decided to upgrade the Memorabilia Room some years ago.
"When it came to naming the room it was suggested we approach Graham and Ann Brown and ask them if we could dedicate the Memorabilia Room to their son Jason.
"The Sub-Branch were honoured to dedicate our Memorabilia room to Jason who gave his life serving his Country. Our thanks go out to Mal Botfield and his team of volunteers who worked so hard to make the day happen."