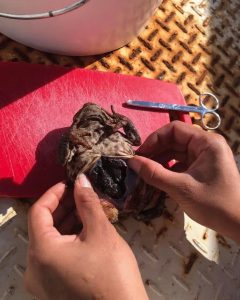 Announcement from The Hills Police Area Command: 
Greater Sydney Local Land Services
Heads up, Kenthurst and Dural: a 12cm cane toad was found on a property at a Derriwong Road property last week.
The cane toad has been collected by Local Land Services staff and found to be full of eggs. Each [of them] can lay up to 35,000 eggs so can quickly become a problem once a breeding event occurs.
It is unusual to find cane toads in Sydney during the colder months. They are normally active early evening and onwards but may be found sheltering from the cold in piles of mulch or wood.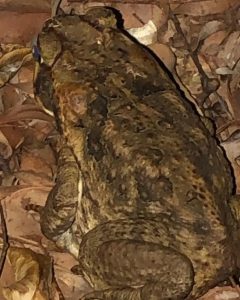 Properties backing onto O'haras Creek should be especially cautious, as the toad was found only 600 metres from where a 20cm female cane toad was found at Kenthurst earlier this year.
Please remain vigilant and report sightings immediately to the NSW DPI Biosecurity Helpline on 1800 680 244 or by emailing a photo of the suspected toad's face and details to [email protected]
Source: The Hills Police Area Command
Image sourced from The Hills Police Area Command