All
ArtExpress is Set to Return in June at Hawkesbury Regional Gallery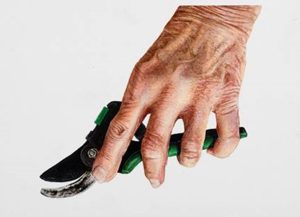 Oma's garden by Maddison Garton
ArtExpress, a student-made art exhibition, is set to return to the Hawkesbury Regional Gallery on 16 June 2023.
The exhibition was held at the Gallery in 2018. This time, it will last for almost a month from 16 June to 13 August.
The artworks were crafted by 40 NSW students. Two students from the Hawkesbury Region are among the artists: Maddison Garton (formerly of Arndell Anglican College) made The Usurpation, while Zoe Capel (formerly of Richmond High School) crafted Oma's garden.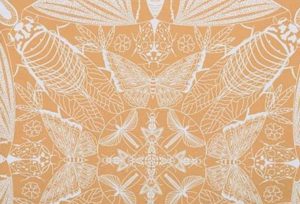 The Usurpation by Zoe Capel
Capel's artwork revolves around the 2022 Hawkesbury floods using Graphic Design. On the other hand, Garton explores her childhood experience and memory through her painting. She also incorporated her connection with her own grandmother.
ArtExpress is a showcase of NSW Higher School Certificate Bodies of Work as a high-quality teaching and learning resource representing best practice in visual arts education celebrating student achievement and connecting communities through the visual arts. Exhibitions aim to reflect the HSC Visual Arts candidature of government and non-government schools, gender, regional representation and expressive form.
ArtExpress is a series of exhibitions that take place over an eleven-month period in the year following the HSC examinations. The exhibitions are selected by representatives from each of the venues including curatorial and education staff in association with ArtExpress officers, from works nominated by Higher School Certificate markers that are deemed excellent examples suitable for exhibition. With the final exhibitions approved by NESA, the New South Wales Education Standards Authority.
ArtExpress is truly a collaborative project that comes together through the efforts of many people.
Bodies of work from the majority of schools across NSW are sent to the Visual Arts Marking Centre at Homebush Bay to be marked. Additionally, bodies of work from the remaining metropolitan schools and many country regions are marked remotely, in each school by visiting teams of markers.
Nomination for ArtExpress occurs after the marking of the Higher School Certificate Visual Arts bodies of work.
Bodies of work nominated for ArtExpress include all the expressive forms described in the Visual Arts syllabus – drawing, graphic design, painting, printmaking, photo media, designed objects, textiles and fibre, sculpture, documented forms, ceramics, time-based forms and collection of works.
Venues exhibit the students' bodies of work as submitted for examination, in part or as a complete submission depending on gallery space. The bodies of work in ArtExpress exhibitions may be exhibited at one or more galleries and each venue exhibits a unique selection of work.
Hawkesbury Regional Gallery staff will be conducting educational visits for primary and secondary schools throughout ArtExpress. Please direct all enquires to [email protected] or call the Gallery on 4560 4441 for further information.
Image from Hawkesbury Regional Gallery.
Artworks by Maddison Garton, Zoe Capel