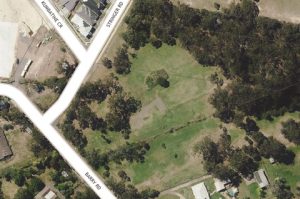 The Hills Shire Council (HSC) encourages The Hills Shire community to provide their feedback on the naming of an upcoming public reserve at North Kellyville after the late Queen Elizabeth II.
The "soon to be constructed" public reserve is situated on the corner of Barry Road and Stringer Road, North Kellyville.
Feedback will only be accepted until 02 June 2023. The feedback submission opened on 05 May 2023.
The Ordinary Meeting of The HSC on 18 April 2023 prompted the opening of the feedback.
According to the Council, "…[the] preferred option is to name the reserve "Queen Elizabeth II Reserve", in honour of the late Queen Elizabeth II. However an alternate option of 'Queen Elizabeth Reserve' may be considered to comply with the Geographical Names Board's (GNB) 'Place Naming Policy' in relation to the use of Roman Numerals, should the GNB not support Council's preferred option."
In addition, after the June 2 deadline, "a further report will be prepared for Council's consideration prior to submitting the naming proposal to the GNB."
For further enquiries contact the Manager – Asset Management, Traffic and Parks – Michael Lathlean on 02 9843 0205 or email [email protected].
Submissions can be made via the online form below or written submissions can be made to [email protected] or to Council's postal address at PO Box 7064 Norwest NSW.
To access the Online Submission Form, visit The Hills Shire Council's website here: Proposal to name a public reserve after the late Queen Elizabeth II.
Image sourced from The Hills Shire's website.