All
Community News
Galston Valley Railway – On Track for Another Fun Filled Fundraiser
By Karlene Brummer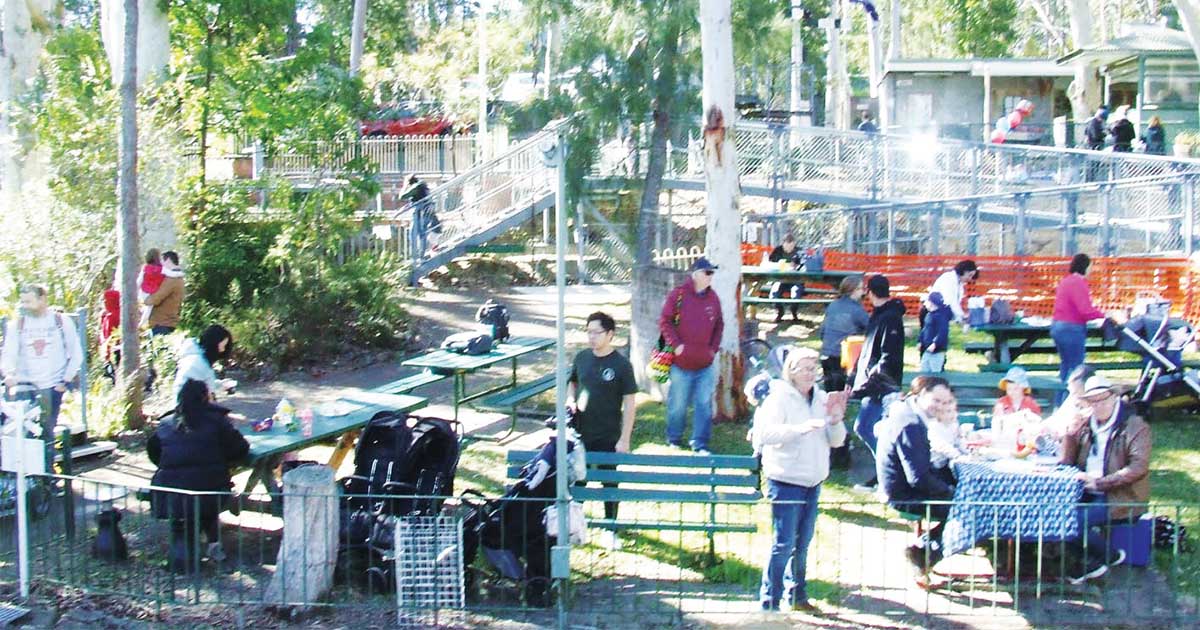 Galston Valley Railway, located in Mid Dural Road Galston, is the home of the Hornsby Model Engineers, a model train and railway enthusiasts club that started over half a century ago.
The site consists of around a 1km of 5" gauge railway track upon which members bring their hand built model trains to run, traversing through beautifully landscaped scenery. The 1/16 – 1/17 scale engines (some of which are replicas of past/existing ones) are capable of pulling several 'carriages' of open air seating, on which people can ride on. Some of these beautifully hand built engines are electrically operated, and others (believe it or not) are fully operational steam engines, which the drivers must stoke with coal along the journey!
Galston Valley Railway is open to the public every second Sunday and also has several "Open Days' throughout the year. Visitors are welcome to bring picnics and sit at one of the many picnic tables scattered amongst the site and enjoy the atmosphere. The next big event will be the Galston 500 in August.
TREASURER ALLIE THACKRAY INVITES YOU TO ATTEND THIS UPCOMING EVENT:
"The Galston500 is an exciting once a year event, that raises money for research into finding a cure for Multiple Sclerosis (MS) at The Westmead Institute for Medical Research. It is hosted by the Hornsby Model Engineers Co- Op Ltd, a 100% volunteer run organisation, at their "Galston Valley Railway" site.
The Galston500 is an endurance event that sees a number of teams operating 5 inch gauge miniature trains over a combined total of 500 laps of the picturesque 1km track at the Galston Valley Railway. Starting at 6am, on Saturday 26th August 2023, the aim is to complete a minimum of 500 laps (500km) before 6pm on the same day.
We invite you to join us at the event, between 10am and 3pm with entertainment on the day planned to include Live Music, Merchandise, Craft and Food Stalls, RFS Fire Truck and, of course, rides on the miniature trains.
This year the Hornsby model Engineers will be celebrating their 50th Birthday, so to help celebrate this occasion we have theme the event the 70's! and the participating teams have been ask to Dress up for the occasion.
Multiple Sclerosis is a cause that we are very passionate about and we are excited to be making a difference!
The Galston500 has raised over $33,000 in past years for research into finding a cure for Multiple Sclerosis."