All
Playground
Castlewood Community Reserve: Discover The Hills' Playgrounds & Recreations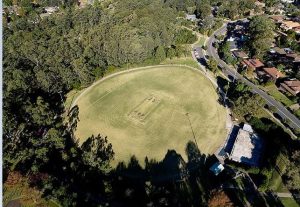 The Castlewood Community Reserve offers a variety of sports and recreation activities for the Hills Shire Community while surrounded by greenery and trees.  
It features a single oval sports field with a central turf patch for cricket and is encircled by walking paths. In addition, there is a half-court for basketball. Change rooms, a picnic table with BBQ, benches, and outdoor gym equipment are also available.
A playground for children ages 12 to 16 is open on the opposite side of the amenities. It has play units such as a multi-play deck with slides and climbing pieces, swings, and monkey bars, according to the Hills Shire Council's Park & Recreation Directory.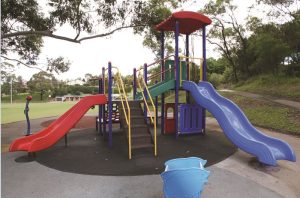 Local leagues such as the Junior Rugby League are typically held at the Castlewood Community Reserve. In addition, the Baulkham Hills Brumbies Rugby League Club calls it its home ground. 
During the term of the previous Hills Shire Mayor, Dr Michelle Byrne, in 2016, the reserve received drainage, irrigation, lighting, and seating upgrades from the Council.
Incumbent Mayor Dr Peter Gangemi and the Council announced the addition of new outdoor gym equipment such as high and low bars, Roman rings, jump boxes, and stations for stretching, body dips, push-ups, and sit-downs in December 2022.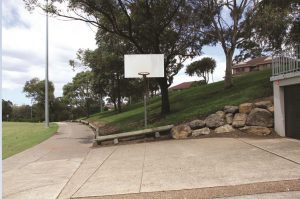 The reserve is located at 29 Castlewood Drive, Castle Hill.