A flavourful event will sizzle once again in Hawkesbury. Savour the Flavour will set up various spaces for different food at the Richmond Oval on 14th October 2023.
After its debut in October 2022, the local gastronomical gathering returns for its second year. It featured the city's myriad of local food and beverage businesses, farmers, and producers to highlight the Hawkesbury region's roots as Sydney's original food basket.
Stalls offering artesian goods such as bread, cheeses, and preserves and food such as meats, pizzas, dessert, and fruit and vegetables will be up for display. Ciders, wines, beers and honey will also be available.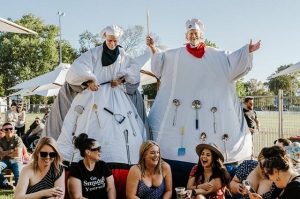 As of writing, the program for the event is yet to be announced. It will also include different cooking demonstrations and workshops suitable for different age groups. 
Paint, sip workshops, and children's interactive activities are also expected. 
Gates will open at 4:00 PM and close at 9:00 PM. Council is expecting more than 5,000 people will join the fun. To learn more about Savour the Flavour Hawkesbury, visit their designated website here.
The Hawkesbury City Council will host the event, run by the Council's Events Team. Crowne Plaza Hawkesbury Valley and Kurrajong Kitchen, both local businesses in the region, sponsor the community food event.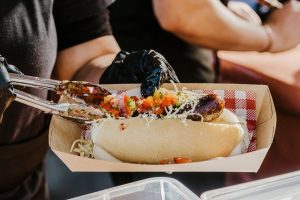 People who wish to be stallholders can apply via the Savour the Flavour website here. There are two stallholder applications, one for food and the other for beverages. Applications will only be accepted until Friday, 25th August.
Cigarettes and Bring-your-own alcohol are not permitted at the event. There will be designated stands for alcoholic and non-alcoholic beverages. Pets will also not be allowed on the event grounds as the Council expects a large number of attendees.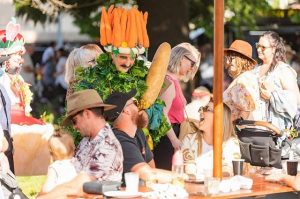 Richmond Oval and Park are located at 180 Windsor Street in Richmond, NSW 2753. The venue is accessible to the general public with its footpaths and for people with mobility disabilities.
Amenities, such as port-a-loos, will be available. The park has a dedicated parking area that is accessible via March Street.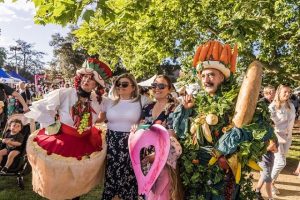 According to the Council, locals and visitors in Richmond spent $1.462 million on 15th October during the Savour the Flavour 2022. Furthermore, about $320,500 was spent on dining and entertainment. Both showed an increase compared to the previous and the following Saturdays.
The data was measured by Spendmapp, which tracked credit and debit transactions in different geographical locations. Cash spending was not included in the data.
Image belongs to the Hawkesbury City Council and Savour the Flavour.