[vc_row][vc_column width="1/6″ offset="vc_col-lg-1/5 vc_col-md-1/5 vc_col-xs-1/5″][us_image image="67173″ size="thumbnail" align="left" style="circle" has_ratio="1″][/vc_column][vc_column width="1/12″ offset="vc_col-lg-4/5 vc_col-md-4/5 vc_col-xs-4/5″][vc_column_text]By
Bev Jordan
[/vc_column_text][us_post_date][/vc_column][/vc_row][vc_row][vc_column][vc_column_text]
Health Minister Brad Hazzard has released the Master Plan for the $300 million Rouse Hill Hospital and early works for stage one are due to start early next year.
The new hospital will include an emergency department and will be built on the corner of Commercial Road and Windsor Roads, on land next to Rouse Hill Shopping Centre and opposite The Fiddler on Commercial Rd.
The exhibition of the development application and environmental impact statement (EIS) of the New Rouse Hill Hospital Concept & Stage 1 Early Works ended on 24th November.
Mr Hazzard said the Rouse Hill Hospital will include emergency services, inpatient and outpatient services that will be designed to take advantage of digital innovations in Healthcare. "The new hospital will be specifically designed and built to embrace advanced digital technology and innovative models of care to bring world-class care right into the Home," he said.
The new hospital will include:
• inTouchCare
• Urgent and Emergency Care
• Day Surgery Unit
• Adult & Paediatric Short Stay
• Ambulatory & Outpatient Care, including Women's Health, Ante/Post
• Natal Care, Cancer Care, Renal Dialysis, Mental Health, Infusion Centre and
• Paediatrics
• Prehabilitation, Rehabilitation & Lifestyle Medicine Service
• There will also be a multi-storey car park.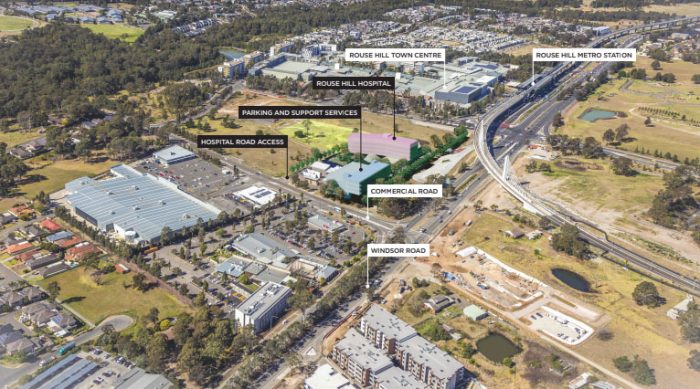 Castle Hill MP Ray Williams said the State Significant Development Application (SSDA) has also been lodged.
"The SSDA will allow enabling works to start onsite such as installing road access and in-ground services including water, electricity and gas.
"I look forward to seeing early works commence in early 2023 following the review and finalisation of the clinical services plan and planning approval."
Riverstone MP Kevin Conolly said the selected site and Master Plan for the new hospital campus ensured convenient and easy access to hospital services for the community.
"The Master Plan for the new hospital shows the building's location on the hospital "The Master Plan for the new hospital shows the building's location on the hospital campus and how it relates to parking zones, public transport, access roads and other retail and community services. It also identifies future clinical expansion zones," he said.
The innovative models include:
• One Health urgent and emergency care that means a co-located emergency department, urgent care centre and general practitioner services with access to pathology, pharmacy and medical imaging services
• One Health short stay care medical assessment services (up to 48 hours) for patients requiring further investigation, stabilization and direction to an appropriate care pathway
• InTouch Care which will provide digital healthcare connectivity across all settings including the hospital, the community and in the home
• Prehabiliation, Rehabilitation and Lifestyle Medicine which delivers therapy, education and interventions that support management of chronic conditions and improving health outcomes.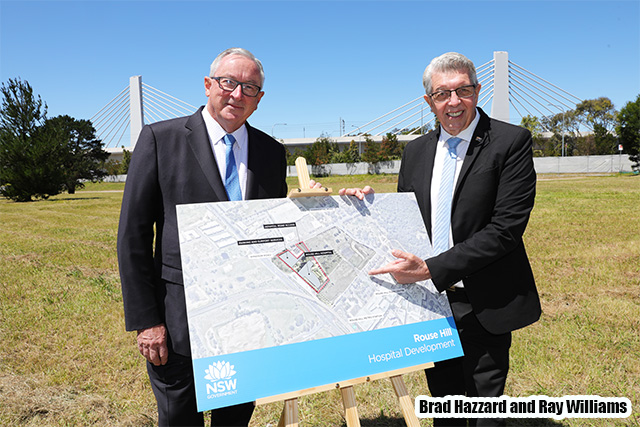 [/vc_column_text][/vc_column][/vc_row]