All
newsletter
RFS
RAAF Plane 'Marie Bashir' Flies to USA for its 3-month Deployment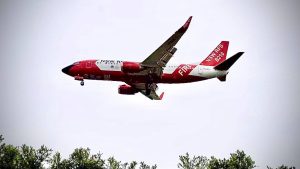 New South Wales Rural Fire Service (NSW RFS) "Marie Bashir" heads to the USA on the 2nd of June 2023.
The 737 Large Air Tanker (LAT) and its crew will be deployed for three months to help control fire during the fire season on the West Coast.
From its RAAF base in Richmond, the LAT will head to Pago Pago, Hawaii, and, finally, land in California. 'Marie Bashir' joined its home RAAF base in Richmond in August 2019.
By October 2019, the NSW mentioned Marie Bashir had already "flown 135 missions and delivered over 1.45 million litres of retardant."
The LAT was named after the NSW's "first female governor." The Tanker offers multiple ways and capabilities to fight intense fires, such as its ability to "deliver more than 15,000 litres of water" and "can drop the whole load in 2.2. seconds."
Image credit to Shanon Mason from the NSW RFS.