All
Playground
Barry Road Reserve: Discover The Hills' Playgrounds & Recreations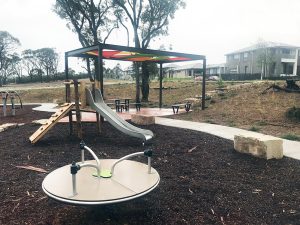 Barry Road Reserve is at North Kellyville and offers a variety of play opportunities for the kids on the weekend including a playground.
The reserve's playground features a small playground spinner, a slide, and a curved ladder climber.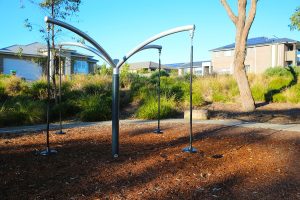 Picnic tables and shaded areas are available in the reserve, perfect to hide away from the sun and for some afternoon tea. Benches can also be found in the area.
According to The Hills Shire Council's Parks & Recreations Directory, the reserve also has a bubbler, a Stormwater Management Basin, Landscaping and Kick-about Play Space.
Barry Road Reserve is located at Barry Road, North Kellyville 2155.
Image credit to The Hills Shire Council.