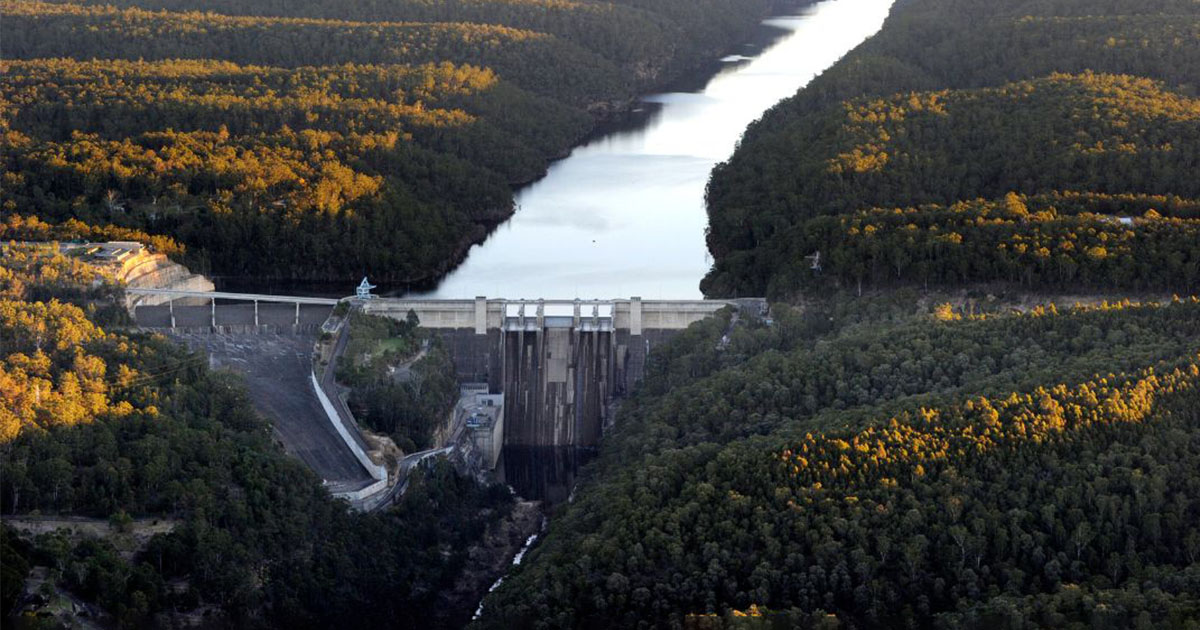 A new update from the NSW Government has revealed that Warragamba Dam holds theoretical climatic and geotechnical risks in its current configuration in the case of rare weather conditions.
The main risks identified by WaterNSW are the potential for a geological seam to open beneath the wall and compromise its integrity, or for water levels in the lake to overtop and cause dam assets to be damaged.
WaterNSW stated that this risk would only be present in the event of a Probable Maximum Flood (PMF), a theoretical flood event that would far exceed any previously recorded flood event.
Speaking to Hills to Hawkesbury Community News, WaterNSW confirmed that they conducted a comprehensive risk assessment of Warragamba Dam in May 2021 and first presented the findings to Dam Safety NSW in June 2021.
However, WaterNSW stressed that the Dam is still safe for day-to-day operation: "In adapting to climate change and the risk that extreme floods would pose to downstream communities, WaterNSW as the owner and operator of Warragamba Dam, must assess practical and reasonable ways to reduce them, in line with contemporary dam safety regulatory standards."
Labor's Water Minister Rose Jackson also reiterated that there is no immediate safety risk for Warragamba Dam: "The safety of the local community will always be our priority, and we will continue to share updates as we receive them to ensure local communities are informed and across the status of the dam."
Ms. Jackson additionally confirmed that WaterNSW is currently conducting investigations into the Dam to address any other issues, stating that "Our Government is committed to working with regulators to ensure the appropriate steps are taken to maintain the safety of this dam and surrounding communities."
This follows the new Labor government's announcement in April that they would not be proceeding with the plan to raise the Warragamba Dam Wall that was put into place by the Liberals before the State Election. After the recent report about the Dam was made public, the Minns government has reiterated that the policy is still for the Wall not to be raised.
However, there was also some significant pushback to the rejection of the plans. Hawkesbury Mayor Sarah McMahon has been vocal since the announcement in criticising Labor for their scrapping of the Liberal Party's plans: "As the Mayor of this community, where the Hawkesbury has been under water time and time again, Chris Minns and his Ministers just ripped all hope from us in terms of sensible, long term flood mitigation."
Further information about the Dam can be found at https://www.waternsw.com.au.