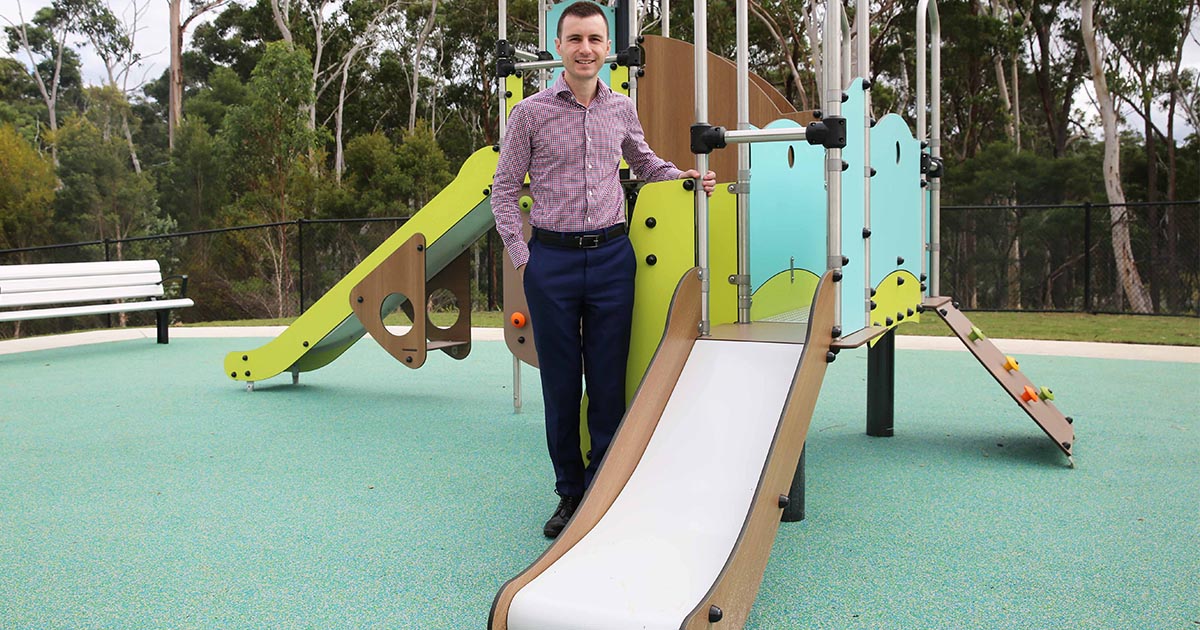 North Kellyville has a new 'pocket park' with a fenced playground and kickabout play area.
The Mayor of The Hills Shire, Dr Peter Gangemi, has cut the ribbon on Deepwater Circuit Reserve, the latest in a series of new playgrounds built adjacent to stormwater management basins. Deepwater Circuit Reserve is in addition to the other playgrounds that have opened alongside new stormwater basins in North Kellyville, including McMillian Circuit and Barry Road Reserves. The basin helps prevent downstream flooding and removes pollutants from stormwater run-off before entering the natural watercourse. Work will continue at Deepwater Circuit Reserve, including landscaping and the planting of native vegetation, over the next month.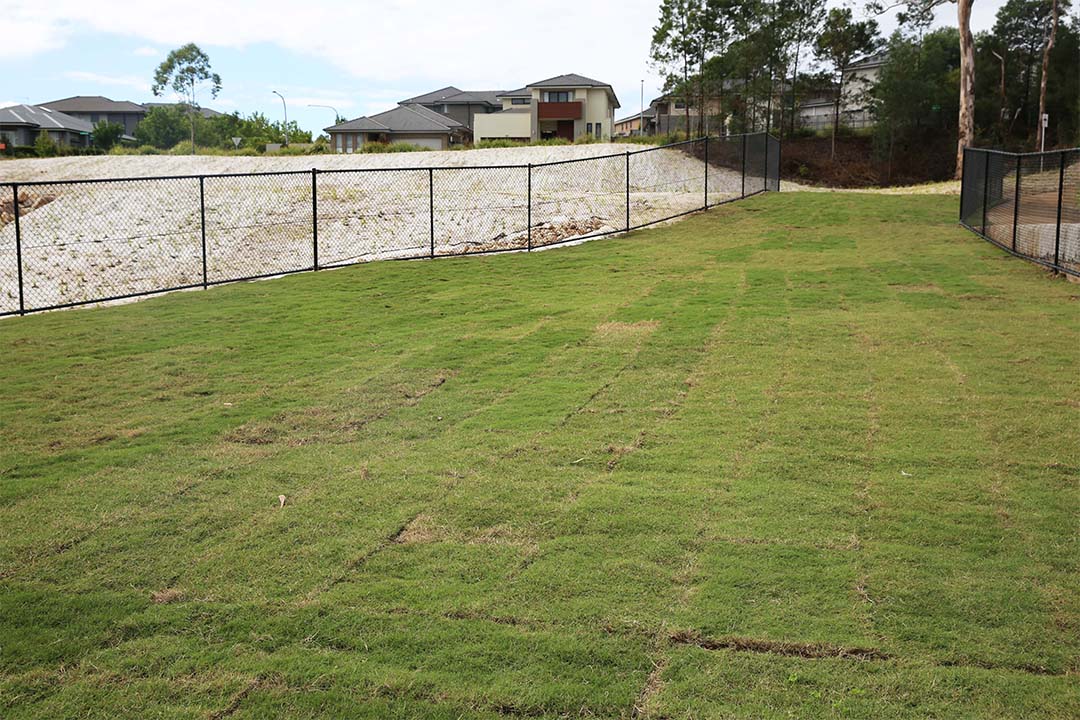 We're getting on with the job of building the essential infrastructure that new communities like North Kellyville need, but we're not letting the green spaces that surround stormwater basins go to waste. We are utilising these spaces for residents to exercise, play and socialise within walking distance of their homes.
"The playground will include two slides – one for older children and another for toddlers – multiple climbing structures, and an abacus. There's also space where people can kick a ball or enjoy a picnic and relax beneath the picnic shelter, where a table and seating are available," Mayor Gangemi said.
The multi-purpose reserves are in addition to the local parks, such as Withers Road and Oxlade Street Reserves, and sporting complexes with playgrounds already under construction, including Stringer Road and Samantha Riley Drive Reserves. An additional playground and stormwater basin at Kumbatine Circuit Reserve, also located in North Kellyville, is under construction and is expected to open later in 2023.