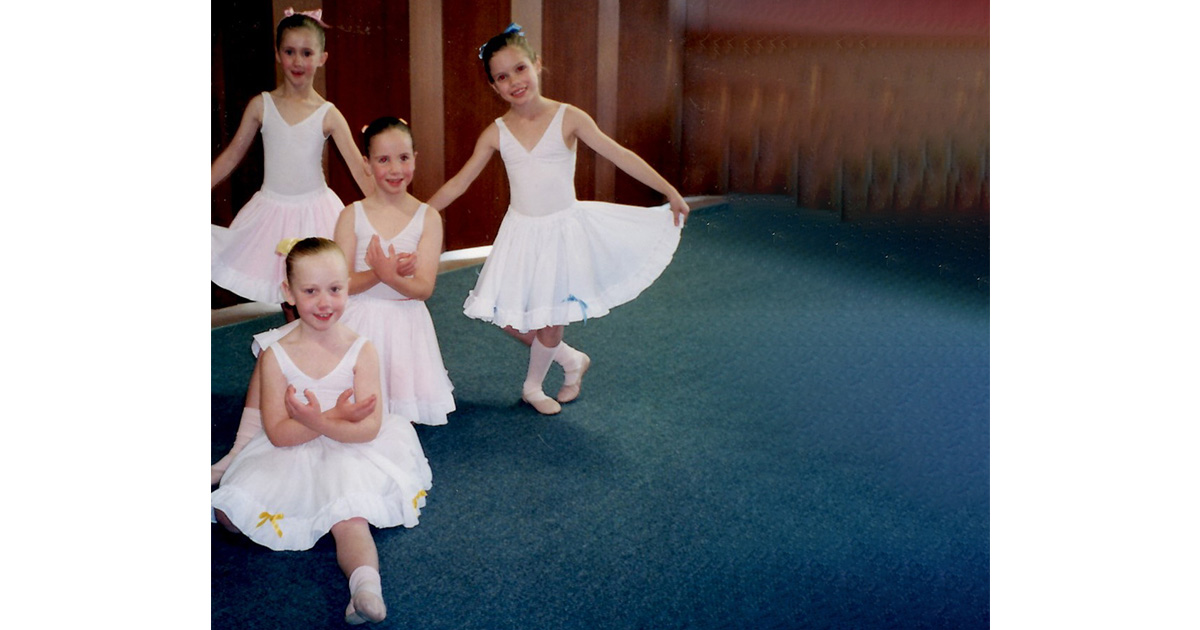 In recent times, particularly, there has been a great deal of discussion regarding the lessening of physical activity of children. The amount of screen time spent by children on computers and mobile phones has led to obesity in some and physical weakness in others. This has caused me to investigate how one group of young children in Hills during the 1960s passed their time.
In the early 1960s Glenda Lloyd, a young girl of 17 who had studied ballet, decided that she would like to teach others a subject that she really enjoyed. In fact, she had decided at the age of 12 that teaching ballet was where she wished her life to lead. She had also been told in early life that her great grandmother danced with the world-famous prima-ballerina Anna Pavlova.
At the time, Castle Hill was mostly rural with five acre lots. However, Woolworths had seen potential in the district and had opened a supermarket in Old Northern Rd, opposite Showground Road, so Glenda thought "if Castle Hill is good enough for Woolworths, it is good enough for me". With that she opened her own ballet school after securing a nearby hall at the local RSL, then located on Old Castle Hill Rd, where the present Metro station is now located. After placing notices in the local newspapers, the Glenda Lloyd School of Ballet was born. She opened with a view to only teaching classical ballet but around a month after opening she realised that she had to offer something else also. So as time went on, she offered a theatre class and much later also introduced other forms of dance including Jazz and finally Tap.
After the RSL hall became unavailable, the school moved to the Gangemi building in Old Northern Rd. As the rooms were not really suitable the school then moved to the Terminus Street Kindergarten and stayed there for a number of years successfully until the hall was carpeted. Then it moved to the Wesley Uniting Church Hall for the next 28 years.
Life for the school was not always kind. The school had a frustrating time during 1990 when they had contracted to use a portion of the Council owned Hills Centre then located in Carrington Rd Castle Hill. Glenda had a contract to hire the Hall for ballet classes for five Saturday mornings. After using the hall for three of those contracted mornings she was informed with less than twenty hours notice that the hall was not available on the fourth Saturday morning due to a booking for a seminar of medical practitioners and that the ballet classes would be moved to the Council Chambers which caused much consternation not only with the ballet students and their parents but also aroused community disquiet. A group then headed by Jim Gooch of the Concerned Resident's Action Group was particularly vocal regarding the treatment of the Ballet School by the Hills Centre management. Both the Manager and the Assistant Manager of the Hills Centre resigned their positions shortly after.
A number of Glenda's pupils went on to success after getting their start at Glenda's school of dancing, with a few appearing on stage overseas in the UK, USA and France. A former student of Glenda's was offered and accepted a contract with the Stadtheatre Ballet in Bern, Switzerland, such was the quality of teaching at Glenda's school. The school was active throughout the community participating in fetes, fairs and festivals providing entertainment and winning numerous awards in the community during its lifetime. During its forty five years of operation from 1962 through to 2007 Glenda has kept thousands of Hills district kids on their toes doing worthwhile exercises through dance helping with poise and posture.