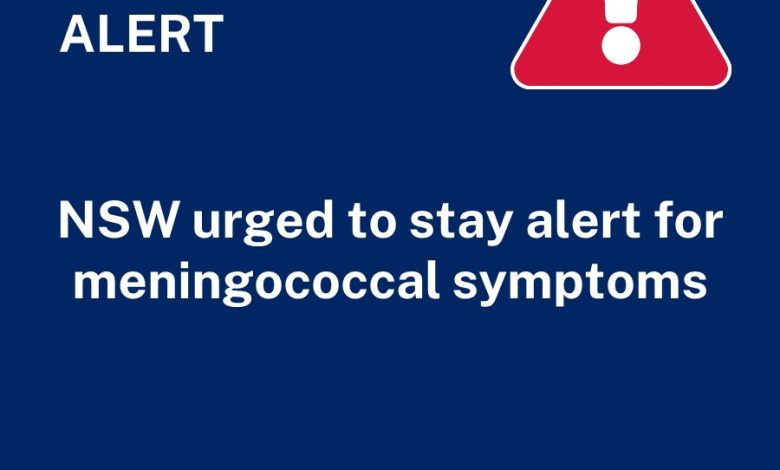 NSW Health's Alert on Meningococcal Symptoms
The New South Wales Health (NSW Health) advises NSW residents to stay vigilant on symptoms of Meningococcal Disease, according to a Facebook advisory from the NSW Health on the 5th of June 2023.
According to their report today, "a person in their fifties from Sydney has died from meningococcal disease." Two more cases have been detected; one residing in Sydney and the other from the Central Coast.
A person in their late teens – Sydney
A person in their sixties – Central Coast
"Meningococcal disease is a rare, but serious and sometimes fatal infection," according to NSW Health. It is a severe condition that typically leads to meningitis (inflammation of the membranes surrounding the brain and spinal cord) and/or septicemia (blood poisoning).
Symptoms include:
sudden onset of fever
headache
neck stiffness
joint pain
a rash of red-purple spots or bruises
dislike of bright lights
nausea and vomiting.
As mentioned by Dr Christine Selvey, NSW Health Director of Communicable Diseases, the disease targets the younger demographics. Babies and toddlers under five along with youth ranging from 15 to 25 years old are highly susceptible.
Therefore, vaccinations are highly advised.
Dr Selvey urges the residents of NSW "to be vigilant for symptoms, even if they have been vaccinated, and to seek medical assistance early if they are concerned."
To read more extensive information about meningococcal disease, its symptoms, and its effects, visit the NSW Health Meningococcal Disease Fact Sheet.
Image credit to the NSW Health.