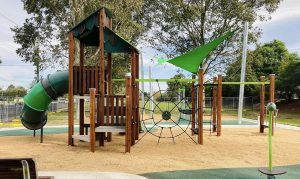 A new playground valued at $143,000 is now open at the Ivy Avenue Reserve at McGraths Hill on Wednesday, 21 June 2023.
According to the media release by the HCC on 22 June, the new playground at the Ivy Avenue Reserve will succeed the previous and outdated play units. This community project belongs to the Hawkesbury City Council's Capital Works Renewal Program; also, Hawkesbury City Council Delivery Program 2022-2026.
The present design, Option 3, is among the three options announced by the Hawkesbury City Council (HCC). The voting started on 28 November and closed on 22 December 2022.
Option 3 includes playground units such as:
Climbing fort with slide

Hammock swing

Rocker

Spinner

Spiderweb climbing net

And Swings
The Mayor of Hawkesbury, Sarah McMahon, said, "Playgrounds are a fantastic way for young families to come together to play, as well as providing space to encourage our children to be fit and healthy."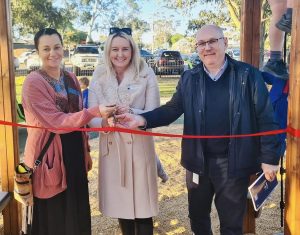 "Our residents are very eager to tell us what they want to see in their local playgrounds and we are listening. We will soon trial a new and more engaging way for residents to have their say on future playground designs," McMahon said.  
In addition, the Council stated that replacements of playgrounds at Freemans Reach, Jack Gow Memorial Park located at McGraths Hill, Pitt Town Memorial Park, and Wilberforce Park will begin between 2023 and 2024.
Ivy Avenue Reserve is located at the corner of Ivy Avenue and Pitt Town Road, McGraths Hill.
Image credit to Sarah McMahon – Mayor of Hawkesbury, and the Hawkesbury City Council