By Lawrence Machado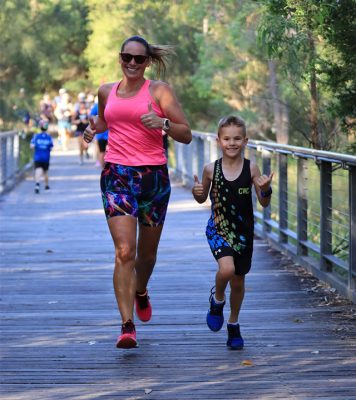 Hundreds are expected to descend at The Ponds Community Hub on Saturday, April 1, to participate in the first ever national parkrun road trip event.
The Ponds community have been involved with their weekly parkrun event for years but this is the first time they are a part of Australia's inaugural national trip, which was launched in Melbourne in February. The 5km event, which is open to everyone, is scheduled to start at 8am.
The Ponds is being given pride of place as one of just 12 locations across the country as the Medibank-backed parkrun traverses the country before ending up in beautiful Cairns, Queensland, on July 1.
There will be a lounge pop-up at The Ponds Community Hub, offering healthy breakfast snacks, massages, tee-shirt and singlet giveaways and more. Tim Robards and Emily Toner are the Medibank Live Better Ambassadors.
The parkrun is a free 5km community event with children and families joining the weekly events at various venues across NSW, including The Ponds. From a humble start in Australia, parkrun (which originally began in London with just 13 runners in 2004),  now has more than 850,000 participants across the nation. It is held every Saturday morning at more than 450 locations. Parkrun is now held in 22 countries
Medibank Group Executive, Customer and Brands, Rob Deeming, said the parkrun "creates an opportunity for regular exercise and social connection, which are so important for our overall wellbeing".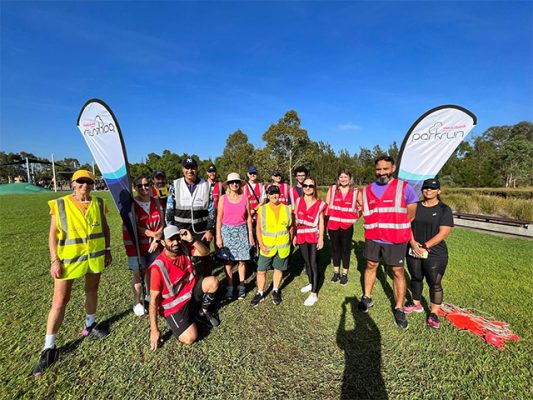 According to research, 13 per cent of those taking part in the parkrun are walkers. The national tour aims to encourage more people to get active and connected with their local communities through physical activity, including volunteering. Tim Robards said he is a huge fan of parkrun and wants others to give it a try.
 "You can get your friends together and make it a healthy catchup rather than a beer at the pub and you're able to participate at any fitness level," Robards said.
 "Whether you're just starting out, or a regular participant, parkrun is designed to help make exercise and community engagement accessible, affordable, and fun for Aussies of all ages and abilities."
Details: To know more about the parkrun, visit: www.medibank.com.au/parkrun/