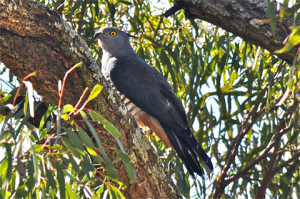 Capture digital snaps and learn how to identify birds at the Hills Shire's Community Environment Centre on Thursday, 19 October 2023.
In line with National Bird Week, which runs from Monday, 16 October, to Sunday, 22 October, both amateurs and experienced birders can gather in a two-hour session.
Individuals will have the opportunity to learn about Bird ID and birdwatching through a workshop, along with photography tips and tricks.
"Discover how to ID birds based on their features and behaviour. Learn about common birds found in the local area, camouflage techniques, water birds and introduced birds," the announcement indicated.
The workshop is free of charge. Reservations can be made online via Eventbrite: Bird ID and Photography.
The session will begin at 10:00 AM until noon. The Community Environment Centre is located at Currie Avenue in Annangrove, NSW, 2156.
The National Bird Week is being celebrated across Australia. Along with workshops in various environmental centres and respective councils, the bird conservation organisation BirdLife Australia is leading the annual Aussie Bird Count.
Now in its 10th year, the annual event unites amateurs and enthusiasts in their own properties, play areas, and parks in counting how many birds they spot within 20 minutes.