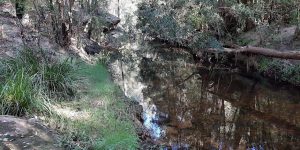 Ever curious children can join an upcoming interactive learning session, which is being held in the Castle Hill Library on Thursday, 19 October 2023.
From 4:00 to 5:00 PM, children will have the opportunity to learn about water catchments and the following scenarios when they flow through creeks and rivers.
The announcement stated, "Through fun activities, children will learn how small events have a huge impact on polluting our waterways."
The free discussion is suited for Little Eco Warriors in school years two to six. Reservations can be made online via Eventbrite: Little Eco Warriors – Let's Explore your Local Creek!
The Castle Hill Library is located at 14 Pennant Street in Castle Hill, NSW, 2154.