Bestselling Australian author Natasha Lester will be visiting The Hills on Wednesday 11th October to spend an evening with readers after the recent release of her book
The Disappearance of Astrid Bricard, an intergenerational mystery about Blythe Bricard finding answers to the puzzling disappearance of her mother Astrid and the infamous legacy of her grandmother Mizza.
Natasha is very keen to come to The Hills and meet new readers, where she'll be putting on a slideshow of her research from the 1910s and 1970s that she utilised while writing the novel, followed by a Q&A. She says: "I always make a slideshow because people love seeing the fashion and photographs of handwritten letters.
But the highlight of publishing a book is sitting down, signing readers' books and hearing them tell their stories in the signing queue. You always find someone who's had a similar experience to one of your characters, and I love finding out that these stories really resonate with people."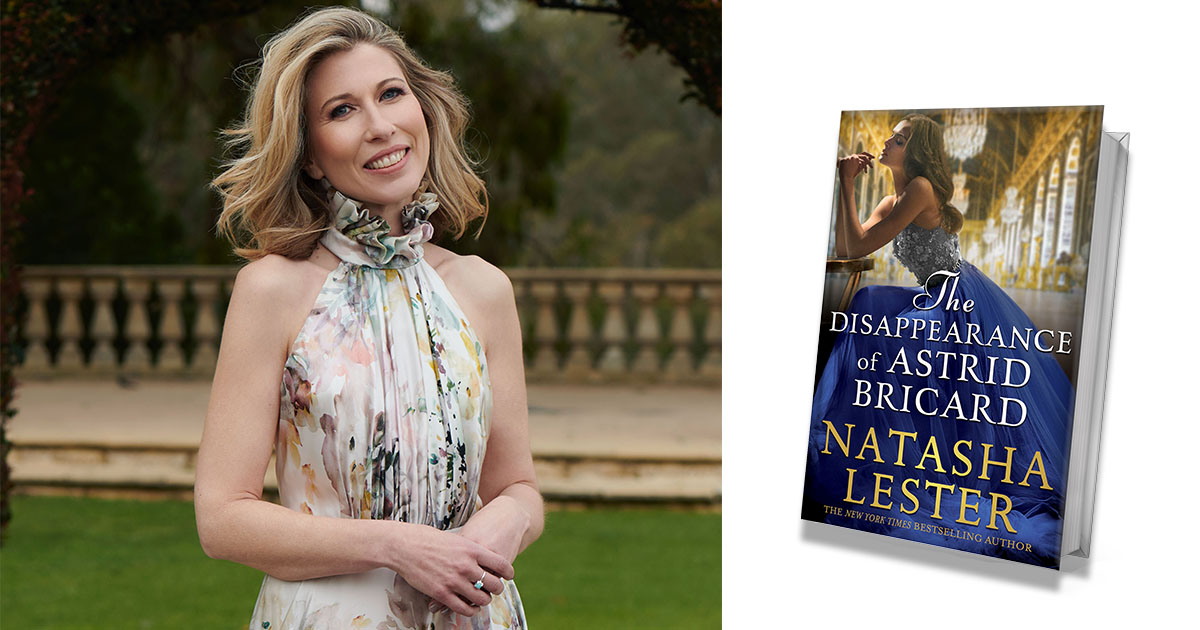 The idea for the book had been in Natasha's head since 2020, inspired by how the media treats famous women in society. It was also around this time Natasha learned about the real-life Mitzah Bricard, whose story fascinated her.
"That was when all the other things like the Battle of Versailles Fashion Show and the treatment of women in the media began to come together into a story that hangs around Mizza and her descendants, looking at what it's like to be the daughter and granddaughter of a famous muse. How do you carry that burden with you in your life?"
The book's focus on three distinct time periods is one of its most striking elements; one that Natasha found equally challenging and rewarding. "I did have to do quite a lot of research just to make sure I wasn't ignoring a lot of key events happening at the time, and I needed to get a real handle on what was happening," she says.
"But I really liked doing that. Because I like people to feel this could have actually happened." That sense of reality makes The Disappearance of Astrid Bricard a gripping read as Blythe fights to discover the truth behind her family lineage and rewrite history.
The Disappearance of Astrid Bricard is out now and is available for $32.99. Tickets for an Evening with Natasha Lester at the Pioneer Theatre are $9pp and available at www.eventbrite.com.au/e/an-evening-with-natashalester- tickets-718329732567?aff=oddtdtcreator