Pre-poll voting for the Voice to Parliament Referendum is now open ahead of the official October 14th date. The Referendum is asking every Australian to answer either Yes or No to the question of enshrining an Indigenous Voice in the Australian Constitution – if passed, an advisory body of Aboriginal and Torres Strait Islander people is to be formed that will be able to make representations to the Australian Parliament on ATSI matters.
The idea for the Voice came after the Gillard Government's recommendations on recognising ATSI people in the Constitution was rejected in 2012. Following this, discussions between policymakers and political thinkers formed the idea for the Voice, which aimed to unite Aboriginal advocates and constitutional conservatives.
The proposition was endorsed by nearly 250 Aboriginal elders in 2017's Uluru Statement from the Heart, which said: "We call for the establishment of a First Nations voice enshrined in the Constitution."
Once they were elected in May 2022, the Albanese Labor government promised that a Referendum to decide the Voice to Parliament would be held within the term, asking Australians if they approved of the proposed amendment to the Constitution. Since then, there has been much debate both nationally and locally about the Voice and the changes it's looking to make to the Constitution.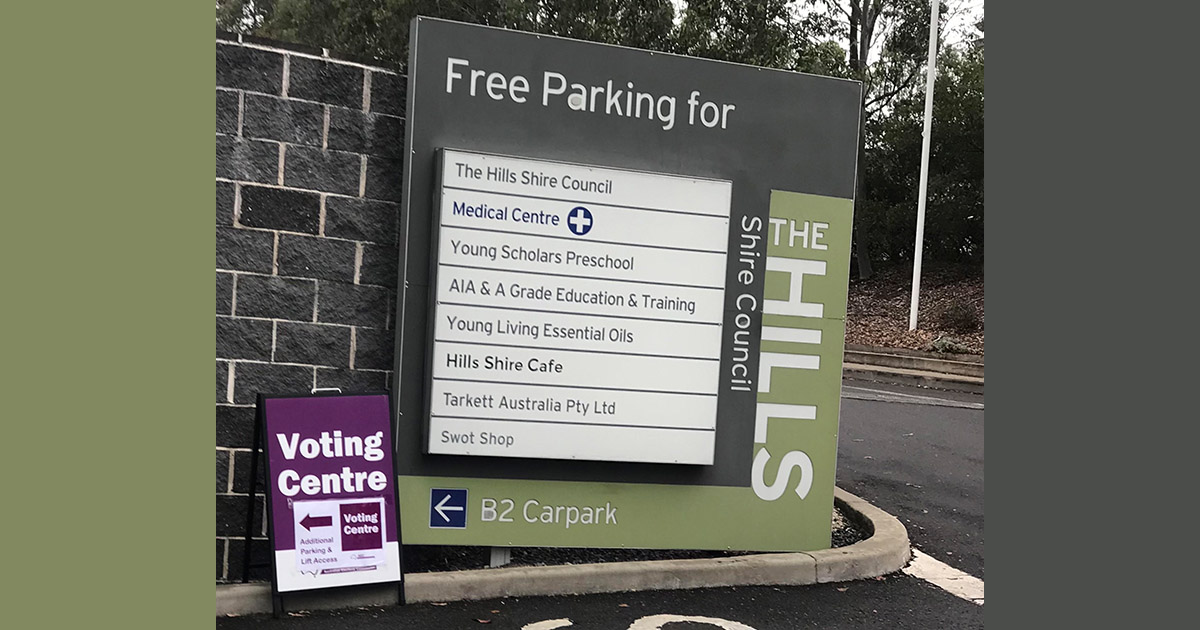 On Thursday 20th July earlier this year, India Club held a debate for members of the Hills community to hear both sides of the argument. Parramatta MP Andrew Charlton, constitutional lawyer Shireen Morris and Gidgee Group Director Sean Gordon spoke passionately for the Yes vote by stressing its importance in being able to assist Indigenous Australians. Meanwhile, Mitchell MP Alex Hawke, Castle Hill member Mark Hodges and Warren Mundine AO cast doubts on the necessity of the Voice.
The Yes Vote puts emphasis on the fact that it is a recommendation from ATSI people and will lead to tangible results through recognition, more practical results and ensuring a way for Parliament to listen to Indigenous voices. The Yes campaign states that the current approach to Indigenous affairs isn't working, and that an alternative in the Voice is necessary.
The No Vote finds the idea of an Indigenous voice legally risky to Australia's system of government, while also not being the solution needed to help Indigenous Australians. The No Campaign argues that there are not enough details on the Voice and that it is divisive and permanent.
The AEC (Australian Electoral Commission) website Your Answer Matters, has a wealth of information including a link to the official Yes/No pamphlet, where to vote in the Hills to Hawkesbury area and a podcast that covers the process ahead of the Referendum. Visit https://www.aec.gov.au/referendums/
Hawkesbury:
• Deerubbin Centre, 300 George St, Windsor
• Richmond School of Arts, 26 West Market St, Richmond
The Hills:
• Baulkham Hills Day Care, 3 Columbia Ct, Norwest
• The Ponds Community Hub, 45 Riverbank Dr, The Ponds
• Rouse Hill Salvation Army Corps, 6A Edwards Rd, Nelson