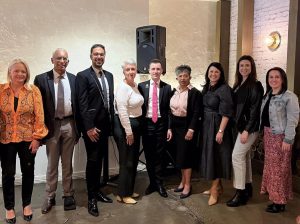 Hills Shire Council Mayor Dr. Peter Gangemi dined with members of the Mind Communications Foundation on the 8th of May, 2023, for a fundraising event.
"The lunch was an opportunity to say thank you to all Mothers in The Hills and thank them for everything they have done for our community," Gangemi mentioned in his Facebook post.
The funds raised were for The Women's Shed Hills Shire Annual Women's Wellness Retreat, an annual wellness retreat facilitated by mental health professionals. The event welcomes 10 women "who have been impacted by financial constraints or who have been victims to abuse or trauma."  The 3-day event will run from 15/09 to 17/09 this year at the Bouddi National Park, New South Wales.
Source: Dr. Peter Gangemi – Mayor of the Hills Shire Council