All
Community News
Local Events
Kenthurst Fair 2023: A Day of Fun and Activities
Kenthurst residents and Hills community members enjoyed a day of fun, rides, activities, and orange juice on Sunday, 10 September 2023, at the John Benyon Rotary Park.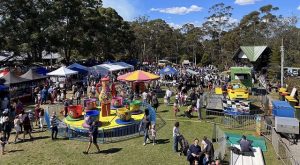 Thousands of community members from the Hills Shire gathered for fun and festivities during the Kenthurst Fair 2023 on Sunday, 10 September.
The Rotary Club of Kenthurst organised the event, complete with various food stalls, entertainment, and market stalls. As part of the most-awaited annual celebrations of the Orange Blossom Festival, freshly harvested and squeezed orange juice quenched everyone's thirst during the event.
The parade on Kenthurst Road was filled with the sound of bagpipes and cheers from the pavement. Community groups like the Galston Girl Guides and the Kenthurst Public School joined the fun. In addition, a fleet of vintage cars, some from the Vintage Sports Cars Club of Australia, and trucks and fire engines from the Kenthurst Rural Fire Service drove with one another on the streets.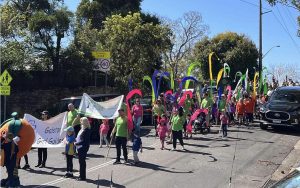 Kenthurst Road was closed for an hour from 11:00 AM to noon to make way for the street parade.
There were rides and attractions for kids and kids-at-heart, such as, but not limited to, a petting zoo by Golden Ridge Petting Zoo, a jumping castle, a teacup ride by Festival Amusements, and a car ride.
The food and beverage stalls during the event were Twist Potato Sydney, Turkish Gozleme House, Mini Halo Donuts, Paradise Ice Cream, Sweet Sisters, Antarctic Cocktails, The Natural Garnics Co and Jo's Essential Mojo. Bold Attractions, Hawkesbury Air Plants, Ridiculous Candles Sensation, Hutch & Rose Concrete Creations, Nicole's Creations, Life's Little Mantras, Bre-Enna Designs and Larry's Novelties Show Bags filled the line of artisan and market stalls.
Kenthurst Fair 2023 participations  :
Organisations and groups that participated in the event include the Hills Family Lawyers,  Cattai Hill Environment Network, Hills Yarning, Dural Bowling Club, Kylie-Adams-Collier Photograph, GKR Karate, Kenthurst's Men's Shed, Peter Smilek Pty Ltd, and Kenthurst Combined Probus Club.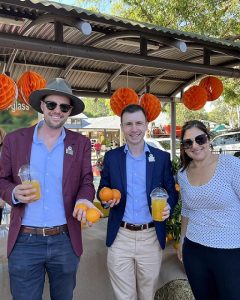 Hills Shire Mayor Peter Gangemi and Deputy Mayor Mitchell Blue also attended.
"It was magnificent to see thousands of people have a truly spectacular day at Kenthurst Fair as part of the Orange Blossom Festival," the Mayor said in a Facebook post.
The Deputy Mayor said thousands attended both the parade and the Kenthurst Fair.
"Well done to Rotary Club of Kenthurst for another outstanding event. The Kenthurst Fair was attended by thousands of people, lining Kenthurst Rd for the parade which led to the John Benyon Rotary Park. The parade was led by a well know clown!" Mr Blue said.