They are deeply disturbing statistics: Around 65,000 people attempt suicide every year in Australia and about 3,500 people take their own lives.
Suicide is a topic that retired Chief inspector Gary Raymond wants people to talk about in a bid to raise awareness on how to recognise the signs that someone may be thinking of taking their own life and what to do the next.
A former member of the Police Rescue and a suicide crisis negotiator, he is a Chaplain Police Post Trauma Support Group and a Chaplain with NSW Ambulance.
He has developed the SMIT program (Sixteen Minutes Intensive Training) in suicide prevention and has been working with fellow members of Blacktown City Rotary Club to take it to workplaces, clubs and groups to give people the confidence to train others.
It started to be rolled out this year and so far 427 people have been trained.
Suicide is the leading cause of preventable death in Australia and yet it is a topic, he says, people are frightened to talk about.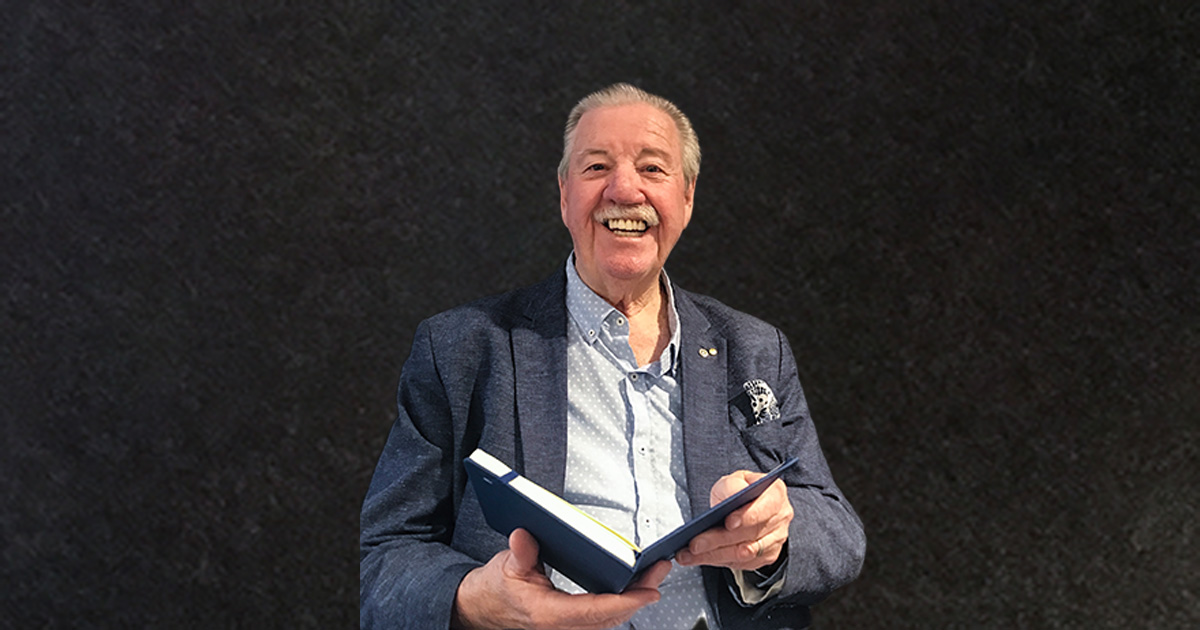 Gary says it is important to ask people you are concerned about if they are considering self-harm and spoke about the DASH approach.
Detect, Act, Stay, Help. If they need immediate help because they are suicidal call 000 (Triple zero). If they need someone to talk to, Lifeline on 13 11 14 is available 24-hours a day seven days a week along with other services.
"Suicide is one of the leading causes of death in our community. We can't sweep it under the carpet, " he said.
"Nearly all suicides are planned," He says it is a permanent answer to a temporary situation triggered by challenging life changing events such as the rising cost of living which is having a big impact on the resilience of many."
"People who talk about killing themselves or someone else MUST be taken seriously. Sudden unexplained mood improvement (happy, settled, calm) for no apparent reason after contemplating suicide may mean a decision to actually suicide has been made.
So-called reverse psychology is very dangerous. Never dare, challenge, suggest, assist or encourage a person to suicide," he says.
"As well as young people being in a high risk group, the elderly are also becoming a high risk group. "Some feel lonely, not wanted, misunderstood or are a burden to family and the world," says Gary. "Some have a terminal illness or debilitating life changing injuries. Some have overwhelming grief from an unwanted loss or change in their life."
"The best way to find out someone is suicidal is to ASK," says Gary."Are you suicidal or homicidal? Are you thinking of taking or ending your own life?"
"Add ask about their plan HOW WHEN WHERE WHY They are planning their suicide."
"If they are really upset, ring triple 000. Don't delay. Offer them help and resources and make an agreement with them not to suicide or harm someone else but seek help."
Organisations that can help are:
• Lifeline: 13 11 14 24-hour Australian crisis counselling service
• Suicide Call Back Service: 1300 659 467 24-hour Australian counselling service
• beyondblue: 1300 22 4636 24-hour phone support and online chat service and links to resources and apps
• NSW Mental Health Access Line: 1800 011 511 (24/7)
• MensLine: 1300 78 99 78 (24/7)
• Open Arms for veterans: 1800 011 046 (24/7)
If you want to know about the SMIT program contact Gary at 0432 569 589