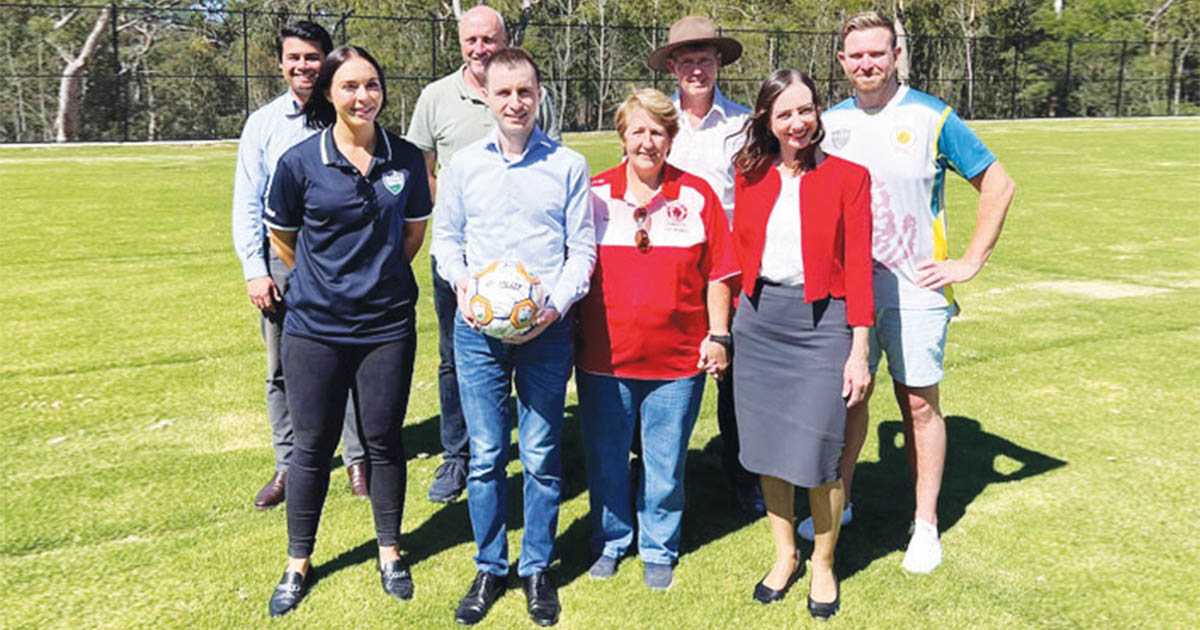 Kenthurst and District Football Club are enjoying a massive boost in female participation and this should rise with the two new fields which were officially opened a few weeks ago. The club has been trying for more than three decades to get improved facilities to cope with the increasing numbers of players of all ages.
Club stalwart and current president Sue Torville said the club submitted plans for an extension to the bottom field back in 1986. "Unfortunately, due to endangered flora & fauna and animals it was then decided around 2000 to look at expanding our top field," Sue said.
"This was then submitted to the council and it has taken all this time with back and forth to amend the original plans. At that time, councillors Robyn Preston, Ray Williams, various mayors, and previous club presidents have all helped with getting this project to where we are today."
"The new fields mean that we now have the room to grow and expand our numbers as we will be able to accommodate not only training but also more home games for our players.
"Our girls and women numbers increased from 31 in 2020 to 55 in 2021 and have been steady since in both the mixed and ladies competitions and have kept increasing. We want to increase our girls and women's teams and hope these new fields will attract them.
"As a community club, having these new fields will allow more of the community to have a great setting to spend more leisure time with their families and friends."
Kenthurst and District Football Club upgrade
The upgrade cost more than $ 1 million and was fully funded by The Hills Shire Council.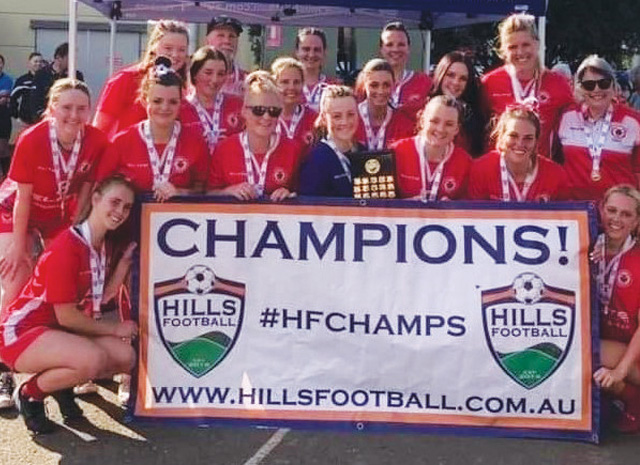 "This was totally funded by The Hills Shire Council and both the football and cricket club are very grateful to the council for this," Sue said.
Dr Peter Gangemi, the Hills Mayor, recalled during the opening of the new fields that he had played football at this same oval when he was five years.
"For over a decade, (Hawkesbury MP) Robyn Preston and I have worked with Sue Torville and the Kenthurst & District Football Club to see additional facilities at Kenthurst Park, and it is amazing to see the extended southern field ready for the football season," the mayor said.
Scott Reid, Executive Officer of the Hornsby Ku-ring-gai and Hills District CA, the governing body for cricket in The Hills, welcomed the improvements. "Access to quality facilities will enhance the retention of talented junior players for our Hills-based clubs," he added.
Sue and her husband Tony, who was presented the 2022 Football NSW State Award, have been with the club for more than two decades.
"I have seen the club grow into a strong and family-orientated club," said Sue, the president for a total of eight years.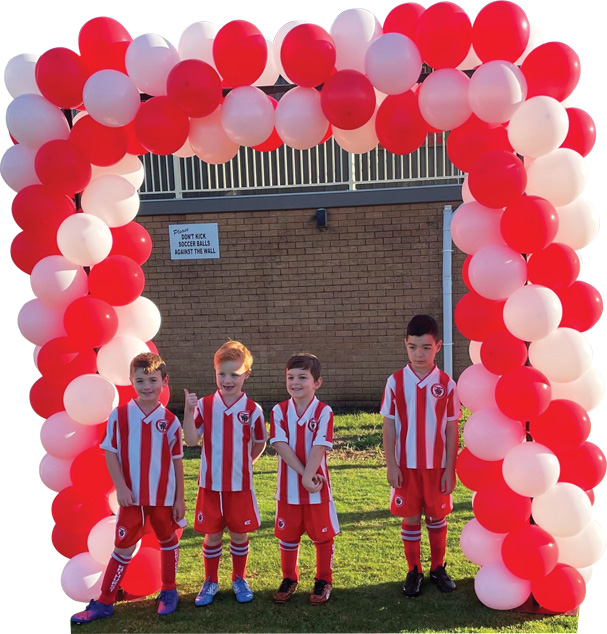 "Having three full size fields will enable the Hills Football Association the opportunity to schedule more games at Kenthurst Park and the possibility of hosting grand finals.
"With all this happening, it will bring more people to this beautiful area. The club is a community club and I am proud to lead them into the next phase of its journey."
Among the next items for Sue and her team are fencing on the bottom field, transforming the tennis courts into two synthetic small fields, upgrading the change rooms, new toilet facilities, and a referee's room.