The annual Jersey Day is about wearing your favourite football jersey and registering to be an organ donor but the biggest message this Friday, 1st September, is PLEASE have the conversion about organ donation.
When the Hills-based Gremmo family established Jersey Day eight years ago they had no idea how much it would expand over the years. Jersey Day is now a fixture on calendars all over Australia and has been spreading overseas.
The day was started in memory of the legacy of 13-year-old Nathan Gremmo who died after a road accident in Glenhaven in 2015.
He was rushed to hospital and placed on life support. When his parents, Michael and Kylie, were asked about organ donation, they and Nathan's sisters Annaliese and Ashley knew that's exactly what Nathan would have wanted.
The Oakhill college student had watched a documentary on organ and tissue donation some weeks before the accident and had spoken to his father about organ donation and how donors saved lives.
His sister Annaliese, now a nurse, says: "Six lives were saved as a result of Nathan's generous gift. Whilst we were in hospital, organ donation was the easiest decision that I helped to make. We needed something good to come out of this horrible tragedy. "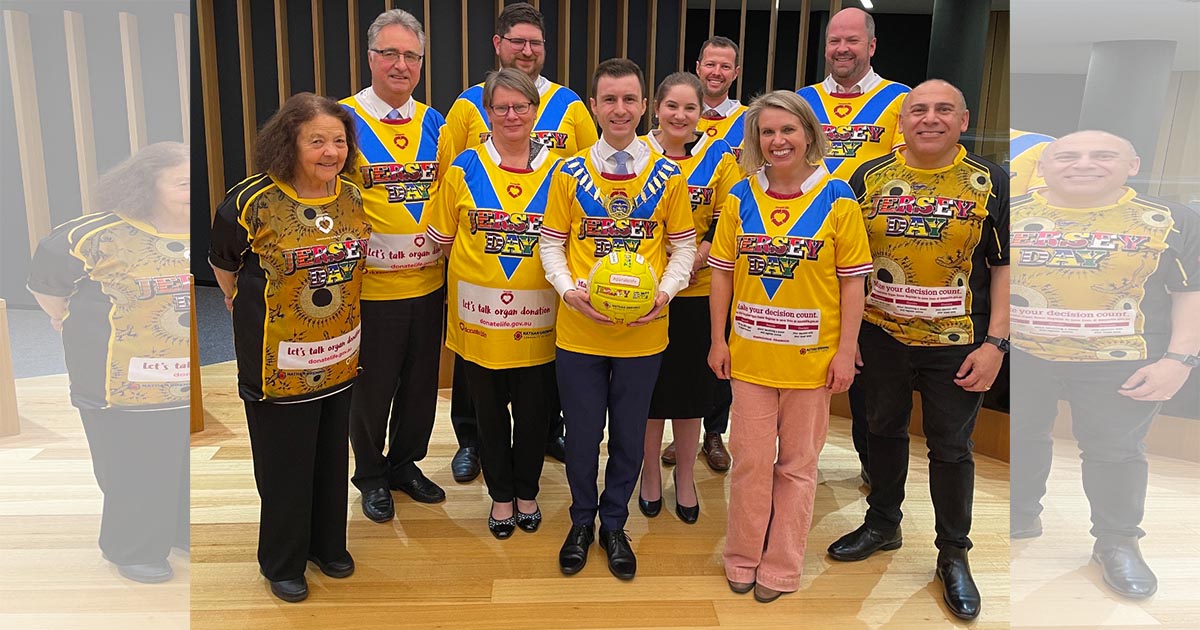 She has been urging people to act on the message of Jersey Day.
"It's as easy as discovering the facts about organ donation, deciding about becoming a donor, registering your decision online and most importantly discussing your decision with nt and around 14,000 additional people on dialysis, some of whom may need a kidney transplant.
The Jersey Day campaign is not about raising money but raising awareness about organ donation and the need to talk to family members about your wishes. Marian College at Kenthurst has been a big Jersey Day supporter.
When 13-year-old student Blake Tickell died after a freak waterski accident in 2017 his family agreed to organ donation, saving several lives. Peter Beaumont organised Jersey Day with his company's staff at Norwest in 2015 and registered his wished to be a donor online with DonateLife.gov..au
The following year he was killed in a car accident in Carlingford. His family supported his wishes and his organs gave five people the chance to live.
Hills Shire Councillors have backed Jersey Day with Hills Shire Mayor Peter Gangemi thanking the Gremmo family for raising awareness on organ donation in Nathan's memory: "I encourage everyone, including local businesses, organisations, schools and residents to wear their Jerseys on September 1 and start a conversation about organ donation."
To find out more about Jersey Day visit www.jerseyday.com.au to register your wishes as an organ donor visit DonateLife.gov.au and have a conversation with your family.