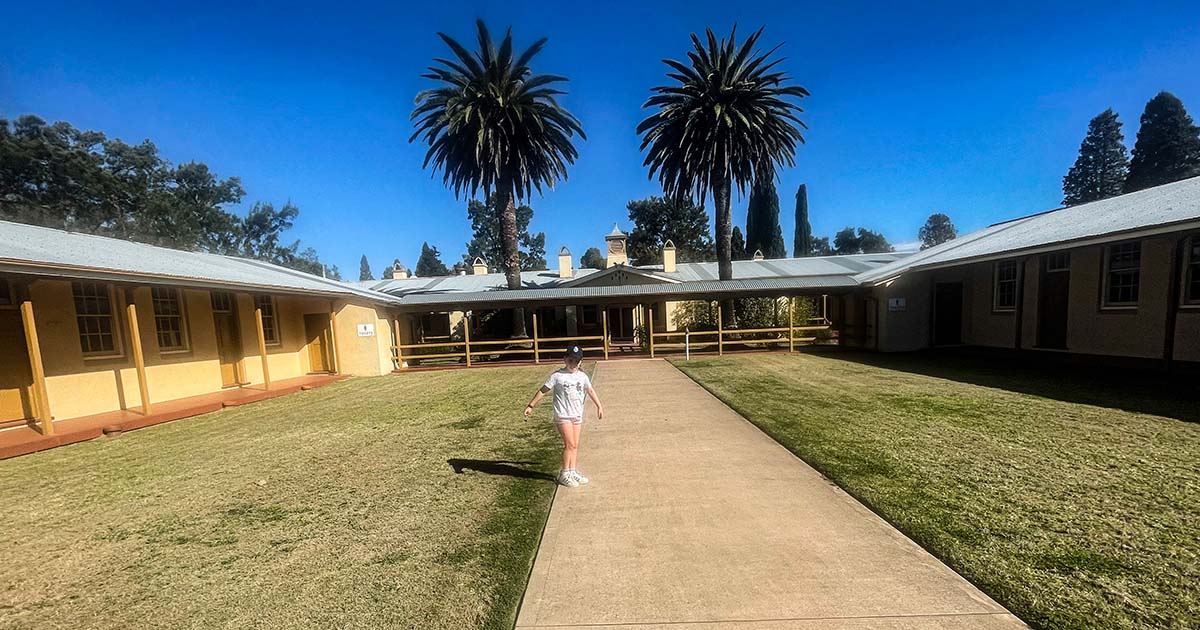 A visit to Scheyville National Park provides the opportunity to step into the past and get an insight into Australian history and the important role Scheyville has played supporting the Darug people, from settlement and establishment of the colony, to the War years and beyond.
The Heritage Walk makes use of interpretative signage which guides you around the Scheyville camp precinct within the Scheyville National Park and brings to life the buildings and the stories of the people who once occupied them. The precinct played host to a Government cooperative farm and an agricultural training facility for Australian city boys and for young British men through the Dreadnought Trust's training scheme.
During WWI the precinct was also used as an internment camp for crew from German Vessels and in WII, the precinct was a training base for the Australian Parachute Battalion. The precinct was again used for military purposes, between 1965 to 1973 with an Officers Training Unit established to train cadets for service in Vietnam – two of the most well-known cadets who trained there being Tim Fischer and Jeff Kennett who both later became Australian politicians.
Post-World War II, Scheyville National Park became home to Australia's largest immigration camp with the Migrant Heritage Walk and interpretive signage bringing to life Australia's migrant settlement history. From 1949 to 1964, 1500 people a year from more than 22 countries got their first glimpse into their new lives in Australia.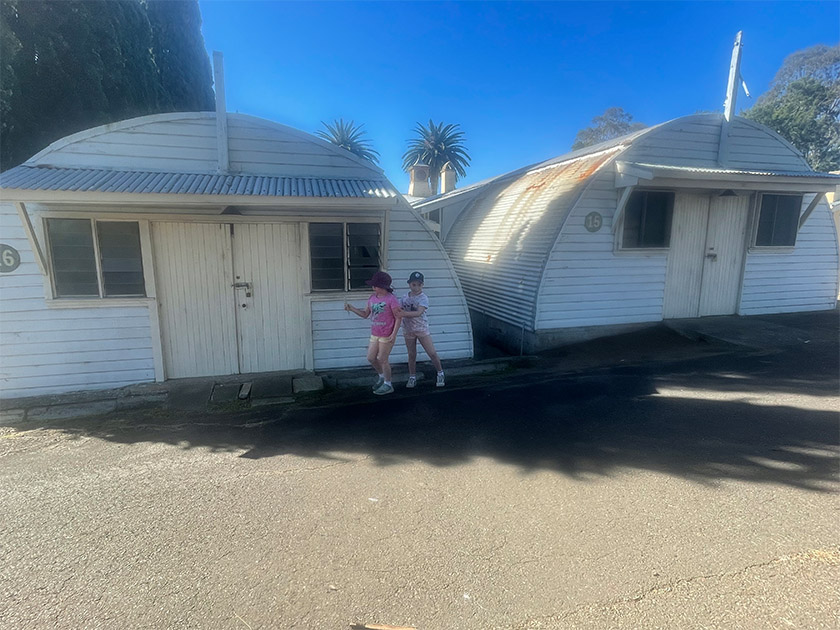 Interestingly, enough Scheyville National Park was used to film the series "Ten Pound Poms" which premiered on SBS One and Stan in May this year. It follows the stories of a group of Britons who leave post-war Britain in 1956 for Australia having been promised a better life for just £10 and discover Australia is not what they were promised and that life is a lot harder as a migrant than first thought.
With its strong historical connections from presettlement days to the late 1980's when the site was used as police training ground, it is easy to see why Scheyville National Park is listed on the State Heritage Register. The site to this day remains a legacy to those who passed through the site during some of the most turbulent changes in their lives as Dreadnought boys, service men during WWI and WW2, post-World War II migrants or National Service Officers during the Vietnam War. The history of the Scheyville National Park is fascinating and well worth exploring.
Other things to do at Scheyville f, including the Longneck walking track, which is a great walk with kids along the banks of the fresh water lagoon. It's an awesome opportunity to engage with the area's wildlife particularly birds including ducks, egrets, grebes, spoonbills and many more! There are plenty of spots for a picnic lunch and bike riding and horse riding are also permitted in the park. For more information on Scheyville National Park go to https://www.nationalparks.nsw.gov.au/visit-a-park/parks/scheyville-national-park