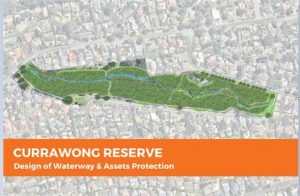 The Hills Shire Council is still accepting the community's feedback on the proposed design of the Currawong Reserve, but only until Friday, 15 September 2023.
The Reserve in West Pennant Hills features a 5.1-hectare space composed of the critically endangered Blue Gum High Forest or a collection of trees found in the Sydney Basin Bioregion. These are typically dominated by a tall canopy of species such as Eucalyptus saligna, or Blue Gum, and E. pilularis, known as Blackbutt, and a diverse understory of small trees and shrubs.
According to the Tozer MG's 2003 study, the Blue Gum High Forest's distribution used to be 3700 hectares. The current extent of the forests is down to 5% of its original range.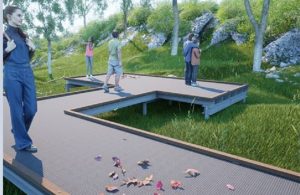 Accessible via the Bellamy Farm Road and the Oratava and Timberlane Avenues, the Hills Shire Council came up with a proposed design and potential upgrades to the Reserve. The Council plans to construct a new 160-meter boardwalk and a 936-meter shared pathway encircling half of the Currawong Reserve.
Additions such as weirs, seating nodes, sandstone sleeper steps, and proposed trees along Timberlane Avenue will also be added.
The Bellamy Creek, which runs in the middle of the bushland reserve, will also be receiving revamps such as bank stabilisation, a bridge in the Reserve's upper ridge, and small ponds to attract local wildlife.
Currently, no construction estimates and maintenance design costs are available. It will be produced during the project's design process. The Council has selected Australian Wetlands Consulting to help with the execution of the design project.
Mayor of the Hills Shire, Dr Peter Gangemi, said the Currawong Reserve upgrades will allow more people to enjoy the Hills' bushland reserves.
"The boardwalk and shared pathways have been designed to blend in with the natural environment and will include viewing platforms and seating," Mayor Gangemi said.
"I'm proud of Council's role in protecting our local environment and supporting our communities and their access to green and active spaces.
"These efforts will contribute to preserving local habitats and will safeguard them so Hills residents can enjoy them for many years to come."
The online survey and design are accessible via the Council's website here: Have your say on the proposed Currawong Reserve Design. The exhibition of the proposed design and submissions occurred on Tuesday, 18 August 2023. The Submissions will close at 5:00 PM, 15 September 2023.